As chief innovation officer for AARP, the advocacy group for older adults, Terry Bradwell feels duty bound to try all the high- tech stuff marketed to seniors these days.
So, at 54, he's an enthusiastic early adopter of the smart home. His Florida home is outfitted with cameras outside and all manner of sensors and connected devices inside. When he's traveling, he can use an app on his phone to see what the front door camera sees. If someone rings the bell, he can answer it, with his voice seeming to come from inside.
The same AT&T system controls the home's heating and cooling systems, raises and lowers the window shades, and is capable of detecting a flood. Bradwell's lawn is smart too: it knows when it needs to sprinkle itself.
And that's just the big stuff. Bradwell also has a sensor on his keys that beeps when he searches for it on his phone. He has Amazon's Echo, a voice-controlled internet hub and speaker that can do everything from play music to order an Uber ride or a pizza. And he's tested Sen.se Mother, a set of motion sensors you can put on your pill containers or water bottles (to track their use) — or even in a willing spouse's pocket (so you get a text when she walks in the door).
Right now, Bradwell admits that a lot of this technology is more complicated to set up and use than many older adults might like.
But make no mistake, he and other experts say: if your dream is to age in place — to stay safe, healthy, secure, and connected to the world, without moving out of your home — technology is going to be your friend.
"Increasingly, these things are going to become not just cool and nice to have, but really impera- tive," Bradwell says. They are also going to become easier to use and even more connected to one another, he says.
And it's not just older homeowners who will demand all this connectivity, says Laurie Orlov, founder of Aging in Chief Innovation Officer, AARP Place Technology Watch. "Everybody wants seniors to be able to stay in their homes." The best technologies will be win-wins for those seniors, their families, their healthcare providers, their insurers, and society at large, she says.
Here are some of the areas in which the experts say technology will make the biggest differences …
Safety and Security
"I had a neighbor who died last year and was not found for a month," Orlov says. "That is everyone's nightmare." But, she says, it's a nightmare that should become less common as more of us wire up our lives. When our home motion sensors fail to detect us moving around as usual, someone is going to be alerted. Likewise, a fire or a gas or water leak will set off alarms not only in our homes, but on our loved ones' smartphones.
And when we've fallen and we can't get up? The medical alert system that made that phrase famous in the 1980s—the Life Alert pen- dant — is still sold, but it has a lot of competition. Several companies now make pendants and wrist bands that summon help at the touch of a button, detect falls in or outside the home, and allow caregivers to track wearers via GPS.
Still, so-called personal emergency response systems have a persistent image problem, says Jean Anne Booth, an engineer based in Austin, Texas. For many people, "that big help button is socially stigmatizing," she says.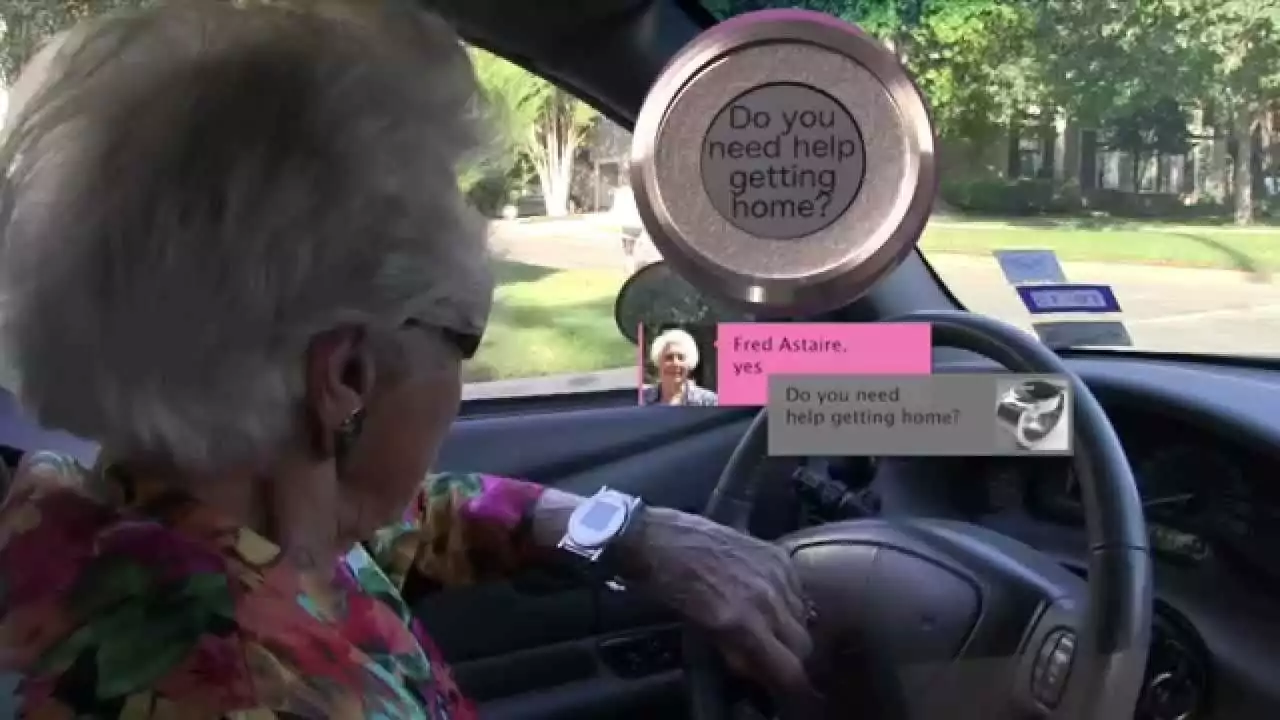 Her own mother, an 82-year-old retired model, refused to wear one, she says. "So I called her up and said what if I could make you a watch that looks good?"
Booth, 54, and her mother, who lives in California, have been trying out Booth's in- vention, the UnaliWearTM Kanega watch. One potential selling point: the watch talks and responds to voice commands. The user can call for help, get medication reminders, and ask for directions. The watch also offers directions home if the wearer is wandering off in an unfamiliar direction, a feature that might be welcomed by someone in the early stages of dementia.
…
Read the full article here:  https://issuu.com/captrust/docs/vested_summer-2016_all/6