Only the Kanega Watch has RealFall™
What is RealFall™ and Why Does it Matter?
All fall detection technology is predictive. And that predictive capability is only as good as how well the technology has been "trained" to identify and react to an actual fall.
Traditional pendants with fall detection have been "trained" primarily by a small group of adults well under the age of 65 simulating the act of falling. Simply, these are fake falls, not real falls.
In addition, these devices don't get smarter over time—so if a movement you make triggers a false alert today, it will likely do so every time you make that same movement (such as sitting down fast in a chair). Not surprisingly, repeated and annoying false fall alerts are a main reason why people stop wearing these devices regularly (and then frequently return them with great disappointment and frustration).
UnaliWear's Kanega Watch is different.
Our patented RealFall™ fall detection technology is based on real falls by real seniors and gets increasingly smarter over time in two ways:
We continuously collect movement data of actual falls from all Kanega Watches; and then use that data to improve the fall detection accuracy of all Kanega Watches.
The Kanega Watch learns each wearer's personal movements. So, for example, if you sit down fast in a chair and that triggers a fall alert from your watch (as it would likely from a traditional pendant), your Kanega Watch uniquely learns that this is how you sit down in a chair and stops asking you if you have fallen.
RealFall™ continually improves the accuracy of your Kanega Watch's fall detection, while at the same time reducing/eliminating false fall alerts. It is a revolutionary improvement in this industry and is a key part of UnaliWear's core mission to extend independence with dignity.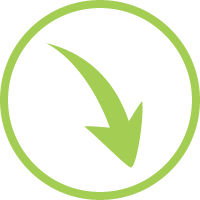 Call us at +1‑888‑343‑1513, or enter your info here and we will call you. PLUS, you'll get our Free Kanega Watch Brochure.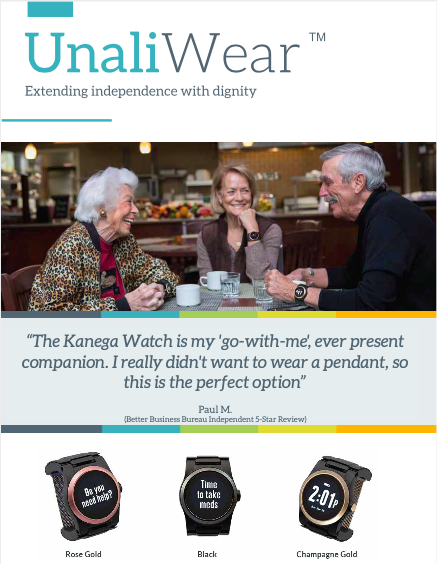 * UnaliWear takes your privacy very seriously. We will never share or sell your information; and will only call you once as a courtesy if you provide us your phone number above.
360 VIEW
Click and drag on image to spin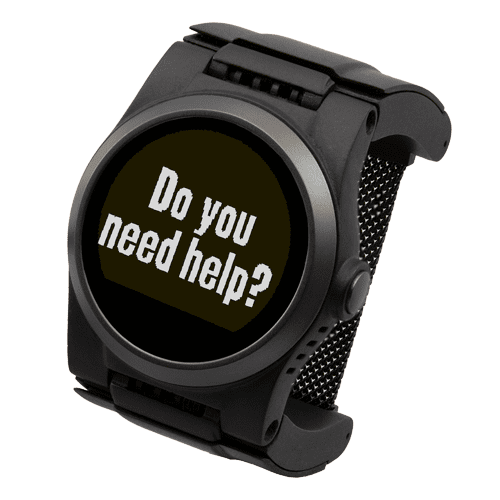 The first all-in-one, voice-controlled device designed to keep you connected, independent, active, and safe.
30-Day Money Back Guarantee and No Contract