The Unaliwear Kanega Watch
The World's Best Medical Alert Watch
Medical alert watches have an important job. Not only do these tools connect wearers to care services if a fall or accident occurs, they also allow people to retain their independence and age with dignity.
There are numerous smartwatches and health-adjacent wearables available on the market, but these don't perform the same function as medical alert watches, nor were they designed to do so.
And even among the dedicated medical alert watches, not all are created equal. People put a lot of faith in their medical response systems, so it only makes sense to choose a brand that covers all the bases.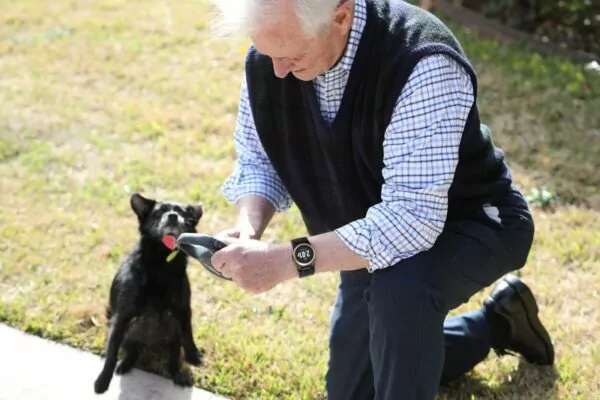 The Kanega Watch by UnaliWear is the world's first all-in-one, voice-activated medical alert watch. Its stylish wrist-worn design removes all the stigma associated with clunky medical alert pendants, and it offers an unparalleled level of protection.
Let's take a look at why the Kanega is the best medical alert watch.
The Kanega Watch is purpose-built
You wouldn't buy a bicycle and expect it to perform the same as a car. Sure, it can get you from point A to B (albeit a lot slower), but it's most certainly not the same thing.
It's similar with medical alert watches. Health-adjacent wearables, such as the Fitbit and the Apple Watch, are not specifically designed for use as medical alert tools.
In fact, when it comes to health, the primary function of most of these devices is activity or biometric tracking.
Getting a device that tracks your steps, heart rate and so on provides no support in an actual emergency.
Unlike health-adjacent wearables and activity trackers, the Kanega Watch is purpose-built. It was created to give aged persons and other vulnerable populations (for example, those with chronic conditions such as heart disease ) a superior level of support and access to emergency response services when needed while ensuring independence.
Kanega Watch's fall detection is second to none
The Kanega Watch by UnaliWear is the brainchild of Jean Anne Booth, an accomplished electrical engineer who sold her previous two companies to Apple and Texas Instruments. When faced with the choice of traditional medical alert systems for her mother (many of which are clunky and stigmatizing), Booth was inspired to create a device that afforded wearers a level of dignity combined with superior fall detection.
With help from her mother, who held the title of Senior Experience Officer for UnaliWear, Booth tested several prototypes before finalizing the Kanega Watch's design. The aim was a medical alert watch that made sense in a real-world setting.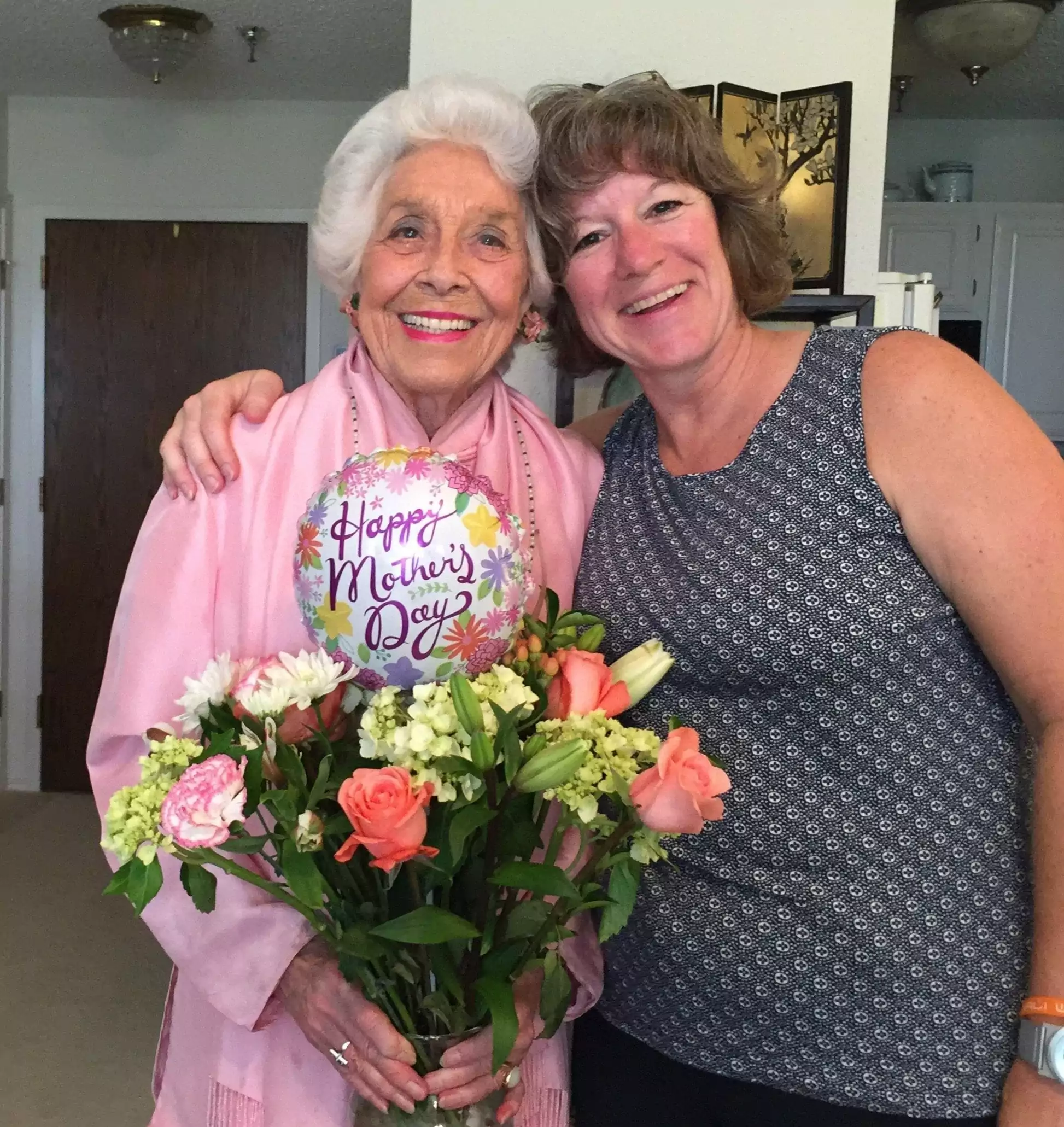 Today's Kanega Watch offers unsurpassed fall-detection capabilities, 24/7 connection to professional response services, and, most importantly, automatic connection to care services — in the event of a fall, the Kanega medical alert Watch connects to a response agent who can dispatch emergency services, even if the wearer can't speak or press a button. 
The watch's advanced fall-detection algorithm represents a huge leap forward in wearable health technology. Cutting-edge Artificial Intelligence technology continuously improves the watch's fall detection accuracy over time — an industry first.
It's also the only dedicated automatic fall-detection device connected to an emergency response center that's worn on the wrist. There's no need for the ugly, neck-worn pendants of the past — devices that many seniors actively avoided using, completely negating their purpose!
Kanega Watch versus Samsung and Apple watches
Sometimes the all-singing, all-dancing option isn't the right choice, and that certainly holds true when it comes to medical alert devices. Is it really helpful for the wearer to be able to check the weather or receive an email notification in the event of a fall?
Not really. In fact, these myriad functionalities could cause a delay in access to care services if the wearer has to navigate a complex interface.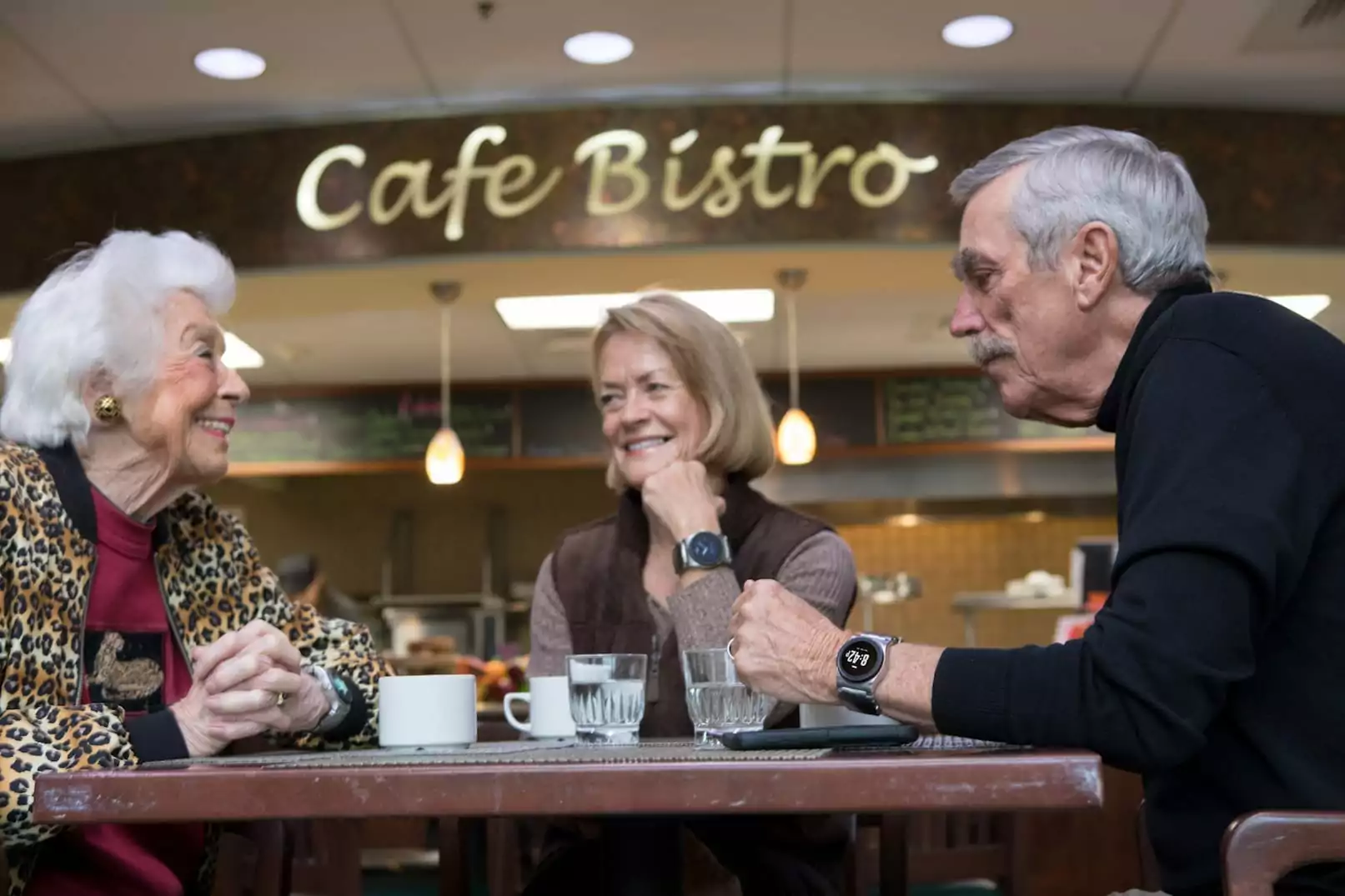 And the device should match the wearer's needs. An expensive smartwatch that can't be worn in the shower isn't a wise choice when you consider that 60% of falls in older adults occur in the home, and many of these are in the bathroom.
When it comes to medical alert watches, you want a purpose-built system that's fit for purpose — not a smartwatch with a couple of additional capabilities thrown in.
Both Samsung and Apple have released smartwatches that include some medical alert functions, but how do these stack up against a dedicated device such as the Kanega Watch?
| | | | |
| --- | --- | --- | --- |
| | Kanega Watch | Samsung Galaxy 4 | Apple Watch Series 6 |
| Two-way talk with monitored response services | | | |
| Fall-detection | | | |
| Automatic fall-detection with connection to response services | | | |
| Can be worn 24/7, even when charging | | | |
| Waterproof | | | |
| Dedicated all-in-one system, no smartphone needed for full functionality | | | |
| Voice-activated access to monitoring services | | | |
The Kanega watch was designed to help seniors and other vulnerable populations live independently while remaining supported. It's not a wrist-worn smartphone, and in this context, that's the gold standard.
No wonder the Kanega has won several awards, including Best IoT Device at the 2019 VOICE Summit.
The Kanega medical alert watch is wrist-worn. Unlike the heavy and unsightly pendants of the past, wearers like their Kanega Watches. They're discreet and stylish while being functional. 
24/7 connection to medical services and automatic fall detection means that help from professional responders is just a few seconds away, at any time of the day and every day of the year.
An all-in-one system that doesn't require a separate app or smartphone for full functionality. There's also no stand, base, or other accessories that take up room in the home and can represent a trip hazard.
Rechargeable battery system featuring two cells that clip into the Kanega's band. There's no need to remove the watch to recharge and the battery life is excellent.
The waterproof build means the Kanega watch can be worn when washing dishes or taking a shower, so there's no compromising safety to perform daily tasks. 
Voice-activated connection to monitoring services provides 24/7 access when needed, even if the wearer is unable to push the emergency button. 
Connects to both cellular AND WiFi networks. Unlike most medical alert watches, the Kanega Watch doesn't just rely upon a cellular communication network in the wearer's home – where connectivity can be spotty – especially in internal bathrooms, where emergency help may be most critical. The Kanega Watch automatically connects to the wearer's home WiFi and then switches to Verizon cellular when the wearer leaves the home. The Kanega Watch can actually accept up to seven different WiFi credentials, ensuring the wearer of this unique coverage in their home as well as places they regularly visit.
Medication reminders help the wearer stay on top of their day and on track with any prescribed medications.
Large OLED screen that's easy to read. The Kanega's interface is simple to navigate and the wearer can also make changes to the watch via the voice control function. 
Sleek and subtle watch-style design. This is no hefty, cumbersome medical alert system, instead, the Kanega Watch looks and feels like a regular wristwatch, removing all the stigma associated with traditional medical response systems.
Try the Kanega medical alert Watch risk-free
There's no need to compromise safety and security because of unwieldy and stigmatizing medical response systems. 
With its sleek and stylish design, the Kanega Watch looks and feels like a regular watch. It's the perfect match for people who want to maintain their independence with dignity, and for those who care for these people.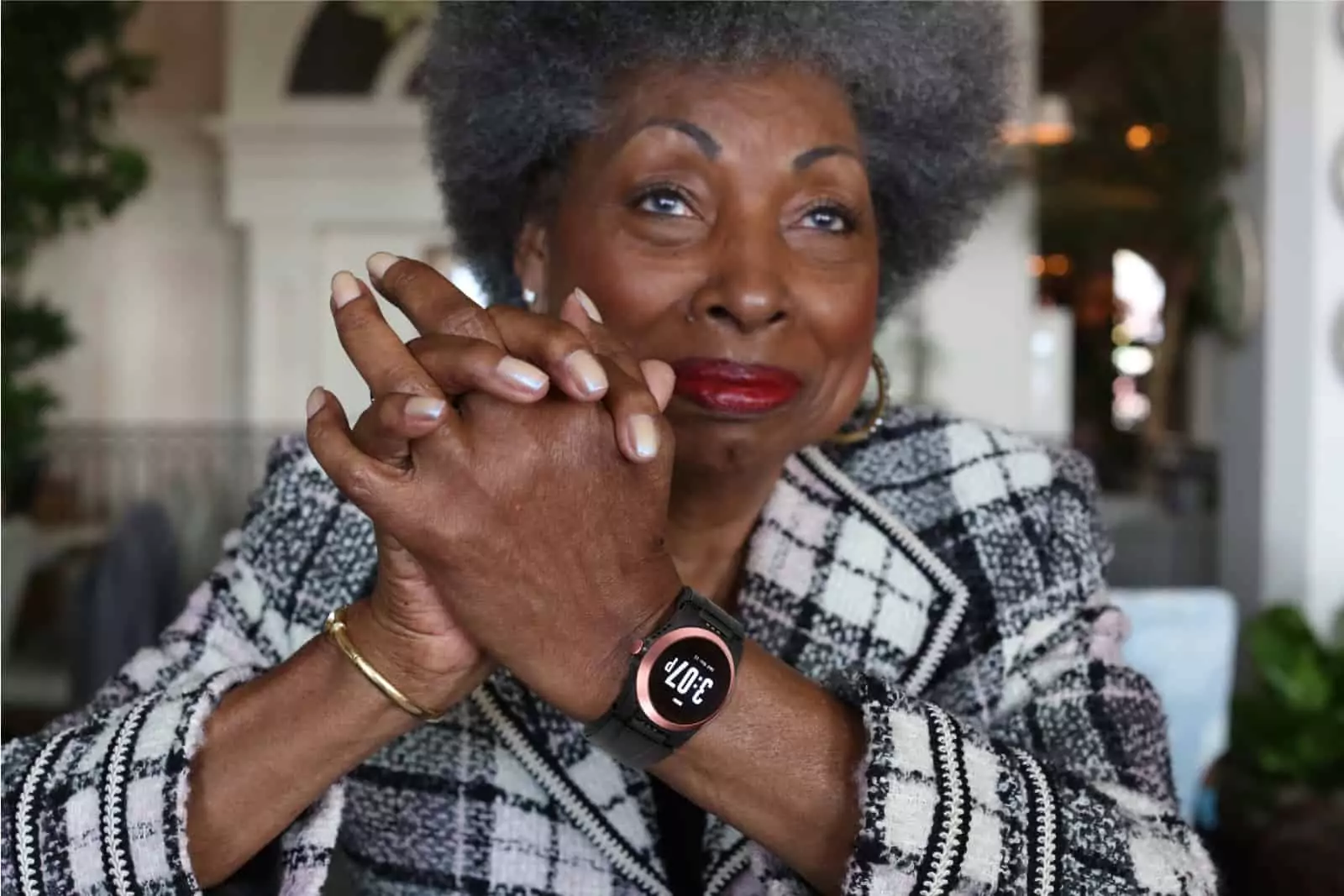 UnaliWear offers a 30-Day Money Back Guarantee. If the Kanega Watch isn't right for you or the person you're buying for, the company will refund you, no questions asked. 
To try the Kanega difference yourself, order your watch here.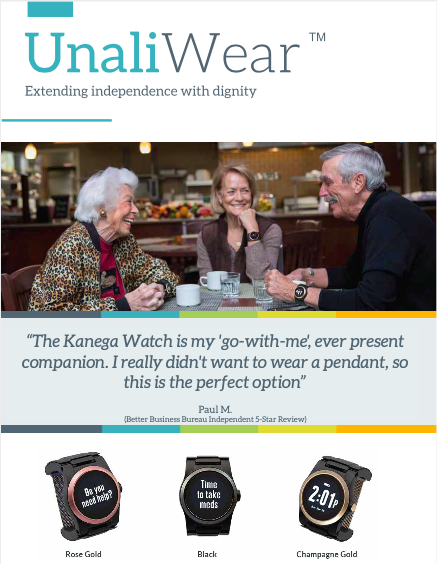 Is a Fitbit suitable for use as a medical alert device?
No, the Fitbit was designed to be an activity tracker, not a medical alert device. In addition, Fitbit products are not equipped with medical alert functionality.
Some Fitbit products can connect to emergency services, however, the wearer must press and hold a specific button for five seconds. The wearer will also need to be able to talk to the operator when the call connects.
Other Fitbit products offer limited fall detection services. When the wearer falls, a designated caregiver and other emergency contacts are notified and sent the wearer's location via Google Maps. Of course, this is only useful if the recipients receive the notification in time.
In an emergency situation, neither of these scenarios is good enough.
A far better option, and one you can truly depend upon, is a purpose-built medical alert watch with automatic fall detection and access to 24/7 monitoring services.
Why is there a monthly fee for medical alert watches?
Because medical alert watches come with professional, 24/7 monitoring services, meaning the wearer has protection even if they're unable to call emergency services.
Unmonitored medical watches are also available, however, these offer far less support and in many cases rely upon the wearer being physically capable of making a call or pushing a specific button.
How do medical alert watches work?
Medical alert watches are designed to help seniors maintain their independence while still providing a level of support and protection. These devices connect the person wearing the watch to a monitoring center. In the event of a medical emergency or fall, the center can then dispatch emergency services.
Advanced medical alert watches are designed specifically for this purpose. That is, they aren't just smartwatches with added functionality. The best medical alert watches, such as the Kanega Watch, run sophisticated fall-detection programs that alert the monitoring center without the wearing having to push a button.
Is the Apple Watch the best medical alert watch?
No, there are smarter options than an Apple Watch for both fall detection and medical alert services.
The Apple Watch is a great product — who wouldn't enjoy checking their emails from their wrist or sending a quick text without pulling out their phone? But its primary function is not to act as a medical alert device.
The best medical alert watches offer 24/7 access to monitoring services and trained responders who have access to all the wearer's critical information; as well as superior fall detection functionality. Only one option, the Kanega medical alert Watch by UnaliWear, also includes voice-activated access to services in addition to the above.
360 VIEW
Click and drag on image to spin
The first all-in-one, voice-controlled device designed to keep you connected, independent, active, and safe.
30-Day Money Back Guarantee and No Contract