The first all-in-one, voice-controlled smart fall detection watch designed to keep you connected, independent, active, and safe. It goes everywhere you do, connects to a live emergency operator in seconds, includes auto fall detection and you never have to take it off to charge!
"Best for fall detection" –
PC Magazine
"Best for fall detection" –
PC Magazine
How the Kanega Watch Works in an Emergency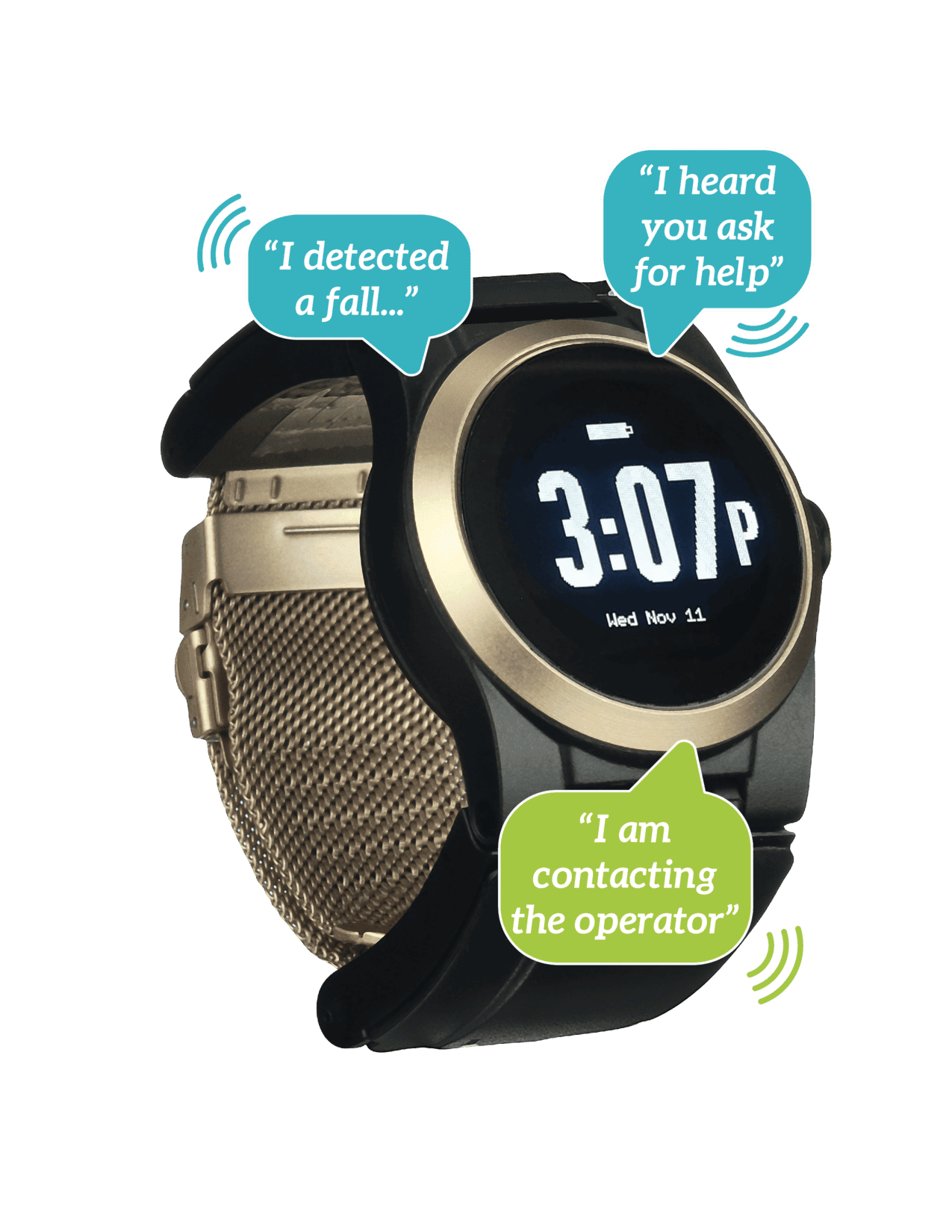 Immediately connects to a US-based response operator 24/7/365 who knows your name, address, location, emergency contacts and other key info in your account.

Alerts the operator (even if you can't press or speak) who will promptly reach out to your emergency contacts and can dispatch emergency services to your GPS location.

Your response operator is trained to quickly determine and engage the appropriate support needed – ambulance, fire, police or simply contacting a family member or neighbor. Your stand-by assistance is always there.
"If fall detection is your number-one priority, the Kanega Watch's round-the-clock monitoring and battery system make it our preferred choice."

Independent Customer Reviews

My 93 year old father wandered into the garage at 2:30 am. one night. The lights went out and he fell. Thank goodness he was wearing his Kanega Watch. We immediately received a call that he had fallen. Ten minutes later we found him in the dark bleeding, bruised and very confused. Kanega Watch probably saved his life that day. The friendly alert company calls any time they detect a possible fall. It is a huge relief to know that my father is not lying on the floor alone. I highly recommend this watch for any senior especially those prone to falls or to families concerned about their loved ones.
The Kanega watch is attractive, well engineered, easy to use and attractive. As a former Customer Service manager I appreciate that Unaliwear provides outstanding Customer Service.
I had tried another Medical Alert device, but it only worked within my property line and was expensive for what it did (or didn't) do. I sent it back and spent the next several years looking into other devices. The Kanega Watch fulfilled all my needs, and as far as I could determine, it is the only device of its kind on the market today. I can't say enough about Unaliwear's customer service. If I could give it ten stars I would. This is a small company based in Texas, and the employees are very friendly and helpful. If you are in the market for a medic alert device, you won's be sorry if you give Kanega Watch a try.l It may seem expensive to you, but you are not only paying for the watch, you are also paying for a cell provider and the Call Center. Factoring that in, I determined that it is actually cheaper than the Apple Watch, and does more that Seniors need to remain safe. As a bonus, it even tells the time, date, and day of the week!!
I looked for a long time for a medical device that was not a necklace. This Kanega Watch works great and the best part is the staff. **************** is awesome, best I have seen anyway. They truly care about your situation and your experience. I can't recommend this company enough. It takes a little while to get comfortable with the watch but give it chance and you won't regret it. I didn't like the rose color of my Kanega Watch and I told the company and they are sending me a new color which is back ordered (not a new watch just the color band. That is really above and beyond what I expected.***** D
I am so pleased with my Kanega watch which is also an alert system, as well as with the people at Unali service and highly recommend both. I had used another alert system which required use of my cell phone nearby and I could only use pendant for fall detection and battery was hard to change. Kanega solved that and I feel free and secure.
The Kanega watch is a great device. I can wear it continually even in the shower and anywhere I go. It looks like a watch not a old person's medical alert. The support staff is very helpful. I would buy it again.
My Kanega watch provides me freedom. I am able to ride my motorcycle were ever, the watch knows were I am, and can get help if I need it. That is very comforting! The customer service staff are very professional and friendly, they will help you any way they can!
I am really happy that I discovered UnaliWear and its Kanega Watch. I wanted to feel protected from falls and other medical emergencies and this does that; and it's a watch! I like wearing a watch and it looks nice. I also really like the fact that I don't have to take it off to charge - that I can just swap out the batteries while it is still on my wrist, so I can wear it all the time. It was easy to buy and the customer service has been superb. I'd recommend this company and its watch to anybody looking for a device like this to keep them safe.
"I am extremely satisfied with Unaliwear and the Kanega watch. I've had it a few months now, and it does everything it is supposed to do perfectly. No more pendants for me. I change the batteries every morning and don't believe I've taken the watch off more than twice since I've had it. I strongly recommend that you try it."
The Kanega Watch is my 'go-with-me', ever present companion. I really didn't want to wear a pendant, so this is the perfect option. Nobody has to know I have a medical alert device on and I can still brag to people about the watch if I want to. And I love the fact that, in an emergency, the watch connects with a care specialist who knows my medical info and history - to share with the EMTs if that is necessary. Plus, UnaliWear has incredible customer service - from purchase to on-boarding to any questions or comments I have since I started wearing it. I would highly recommend this company and the Kanega Watch to anyone at risk of a fall or other emergencies.
I have had my Kanega watch a short time, but am very pleased with a few features especially. Fortunately I have not had need for assistance, but at one point when I tripped in my home, the software assumed a fall had taken place (as indicated it would in the description of the benefits of the watch), notified me that help was being called, and cancelled the call immediately upon my negating the need for such assistance. I wanted a product that would allow me to move more freely and even travel with the security that I can summon assistance if needed. I am extremely pleased with the customer service provided by this company. My questions are answered promptly and courteously. I would highly recommend this device and this company.
I love my Kanega watch . I am an active person and it gives me a sense of security with the monitoring if I am alone and would need help. The watch is easy to use . I think it is great to wear all the time and gives me security day and night.
I had been looking for a medical alert system for months and months but found problems for me with all on the list. While searching my computer one day the Kanega watch website appeared and immediately I liked what I saw and read. I find the watch to be comfortable and actually am not aware that I am wearing it. The batteries are large enough to handle easily and the recharging station is uncomplicated and efficient. Best of all, my children are relieved that I can easily get help if I fall while I am alone. I highly recommend this product.
I am very happy with my Kanega watch and Unaliwear's outstanding customer service. They have been so helpful in answering all of my questions. This alert system is so comprehensive and has all the qualities I was looking for — waterproof, GPS, fall detection, excellent monitoring system, battery-operated and best of all — it's a watch that you never have to remove. I did not want to wear a pendant!! I have had two other medical alert systems over the past 3 1/2 years, and they don't even compare to the Kanega watch. I highly recommend this wonderful product!
I have had the watch for 2 months and am satisfied with the ease of use and safety component. It is very easy to change the batteries each day and I never take it off. Wherever I travel in the car I can feel safe. I walk every day in the neighborhood and know that I can get help if needed. The GPS feature will bring help wherever I am, also the fall detection is an added feature. I would highly recommend this product to anyone who lives alone.
After realizing I needed a health alert system because I lived alone, I did extensive research online of all devices currently advertised in magazines. These devices did not give me the freedom of traveling, shopping or just visiting with friends without being obvious and some were cumbersome. Finally one of my searches brought up Kanega Watch and it was just want I wanted: a simple design and function - time, date and fall detection that is not tied to a base station's reception area or a person's cell phone. The watch does not give away the fact that an alert system is being worn. Love this device!
From the first day, our experience with the Kanega watch and the entire UnaliWear team has been outstanding. Great device, well engineered, and the support team is very responsive. We couldn't be happier.
My Kanega watch provides me freedom. I am able to ride my motorcycle were ever, the watch knows were I am, and can get help if I need it. That is very comforting! The customer service staff are very professional and friendly, they will help you any way they can!
Very impressed with the Kanega watch, and the whole purchasing experience. The follow up by their personnel was greatly appreciated. This is one purchase that proved to be "as advertised".
The watch is ****** nice , much better than pendant (personally speaking). Customer service is OUTSTANDING as well. I'd highly recommend this product to our clients.
This is so much better than the pendant alerts tried! It has a much nicer appearance and is the only alert I could find that worked off Verizon towers. The internet connection is wonderful, and the medication reminders have been a huge plus!
The Kanega staff has been most helpful from the start, always courteous and friendly. They quickly sent Mom new watch bands when she needed a smaller size. It really gives us peace of mind to know that Mom is wearing a Kanega watch that will assist her in case of a fall or other emergency.
I love my Kanega watch . I am an active person and it gives me a sense of security with the monitoring if I am alone and would need help. The watch is easy to use . I think it is great to wear all the time and gives me security day and night.

5-Star Review by

Watch: Kanega Watch Intro Video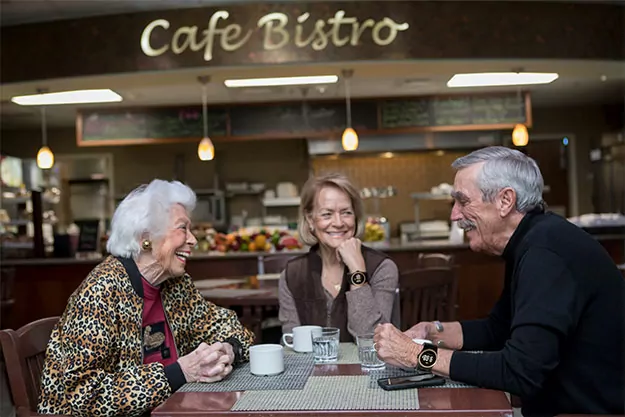 Contact me/Email me the Kanega Watch Brochure
* UnaliWear takes your privacy very seriously. We will never share or sell your information; and will only call you once as a courtesy if you provide us your phone number above.
The Kanega Watch Difference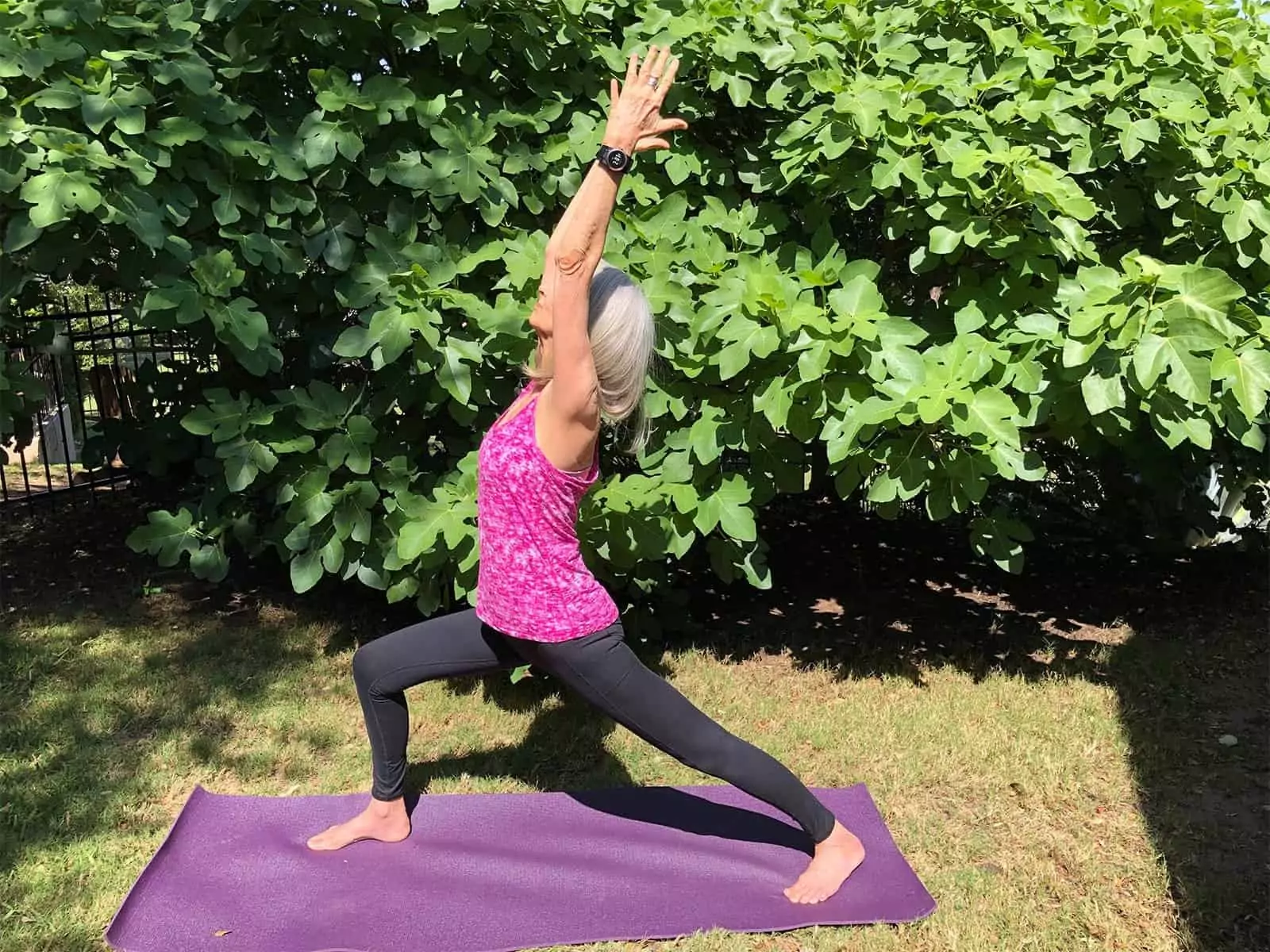 Fall Detection
UnaliWear's patented RealFall™ technology is based on actual fall data from Kanega Watch wearers and gets smarter about each wearer's personal movements over time— continuously improving fall detection accuracy and limiting/eliminating false alerts. No other medical alert system offers this real fall/related movement learning and continuous improvement technology. That's why the Kanega watch is the best fall detection device.
To learn more about our patented RealFall™ fall detection technology click here.

Voice Controlled
While you can get help simply pressing the watch's crown/stem button, the Kanega Watch is also uniquely voice activated. Want to speak with a monitoring agent – simply ask your watch to connect you. It's that easy. Kanega is the best smart watch for seniors in 2023.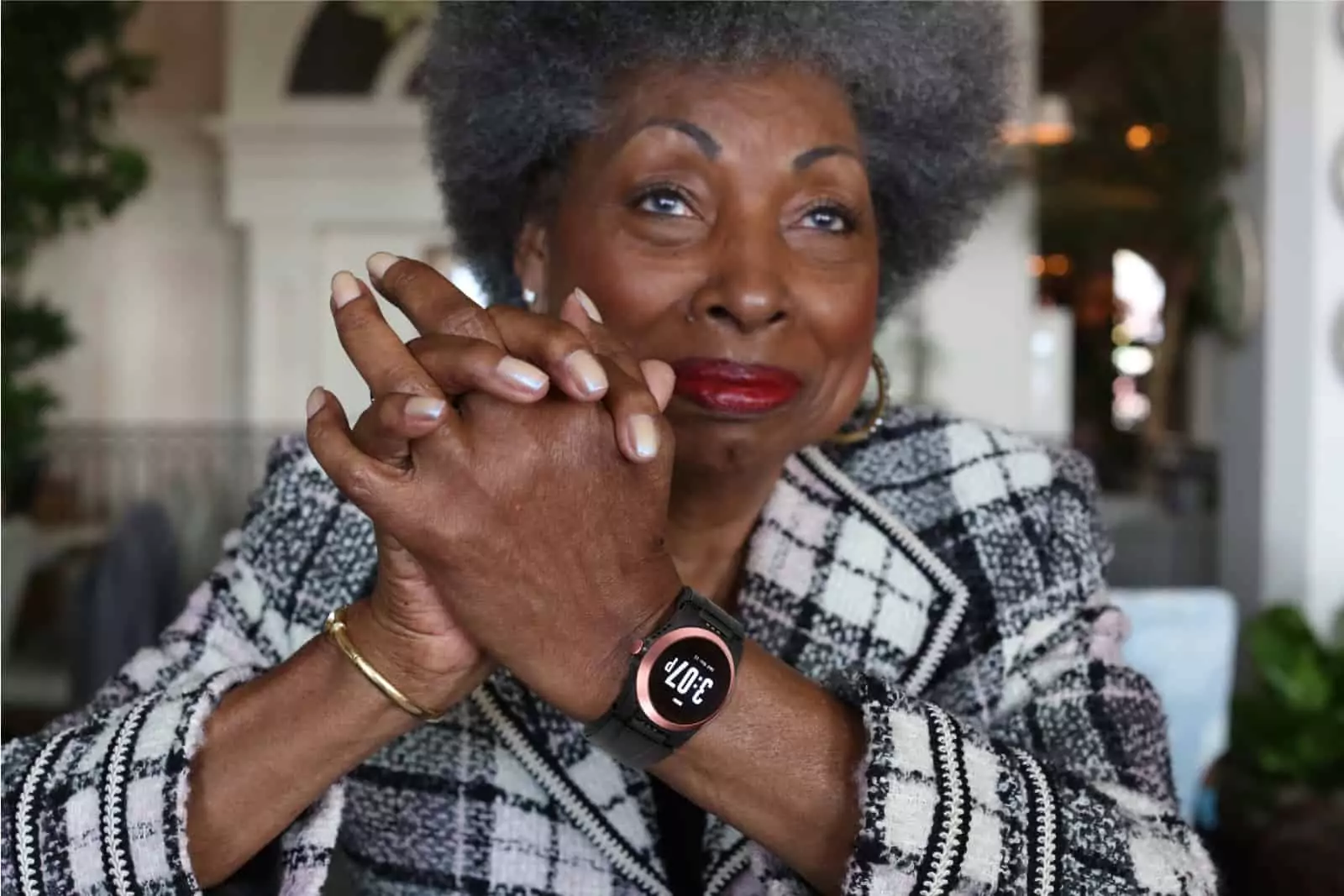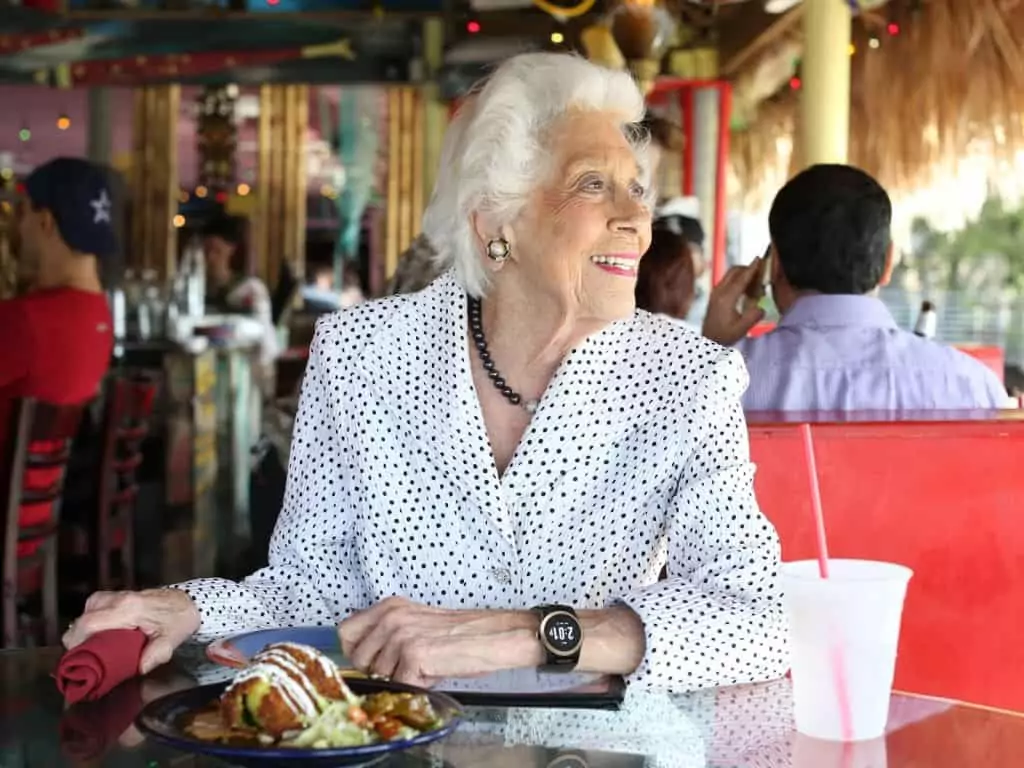 Never Take It Off To Charge
Unlike most smart watches, our patented battery system means you are protected 24/7. You never have to take your watch off to charge it, reducing the chances that you can't get help when needed. The Kanega Watch will automatically remind you when to change your batteries.
WiFi and Cellular Connectivity
Your Kanega Watch automatically provides clear connectivity directly to our 24/7 monitoring agents through your home WiFi and outside your home nationwide via Verizon's 4G/5G cellular network*. Our wearers love the home WiFi connectivity feature, since many don't have consistent cellular service throughout their home.
*Note you do not have to be a customer of Verizon for either WiFi or Cellular service to use your Kanega Watch. For additional questions on connectivity, please visit our FAQ page.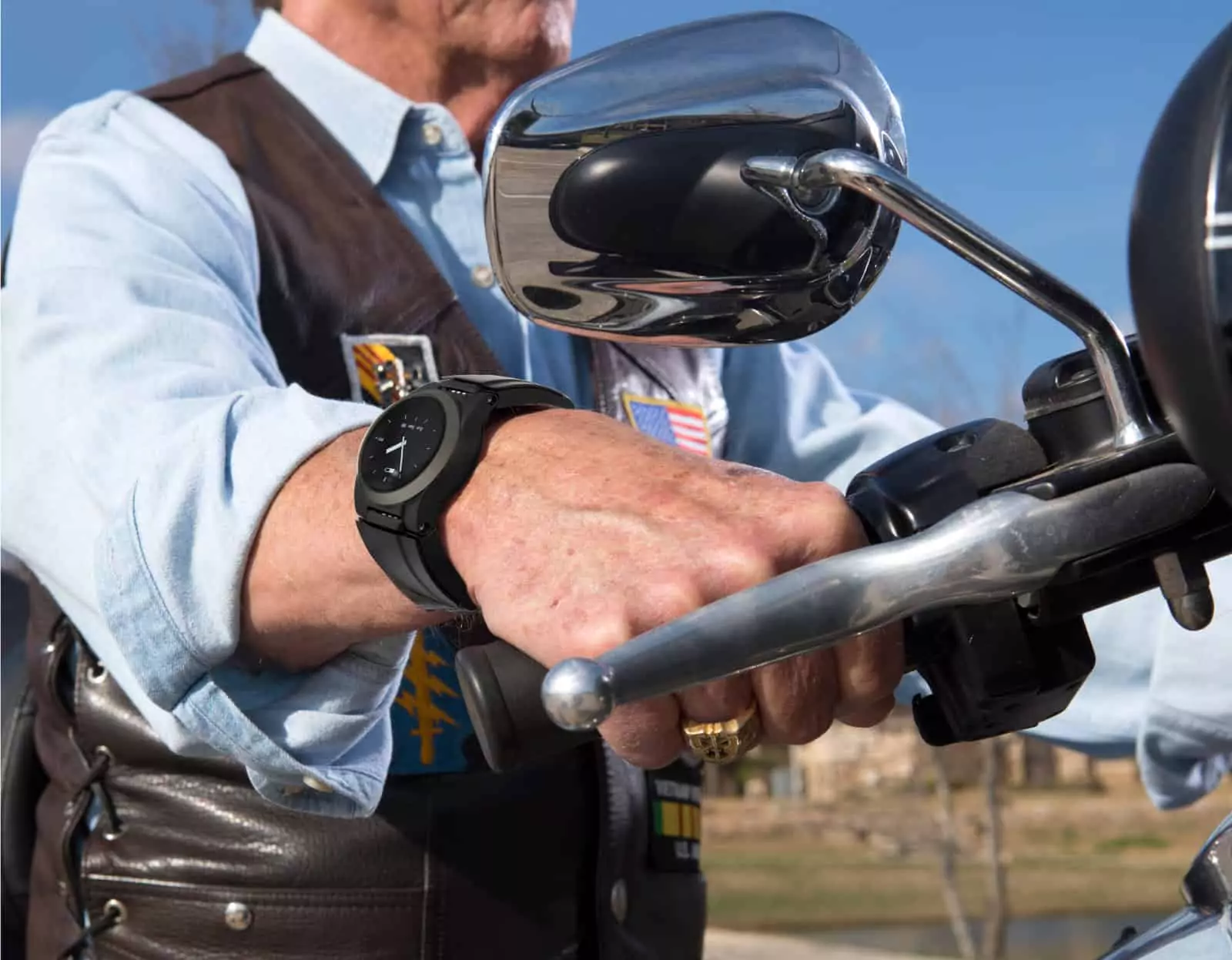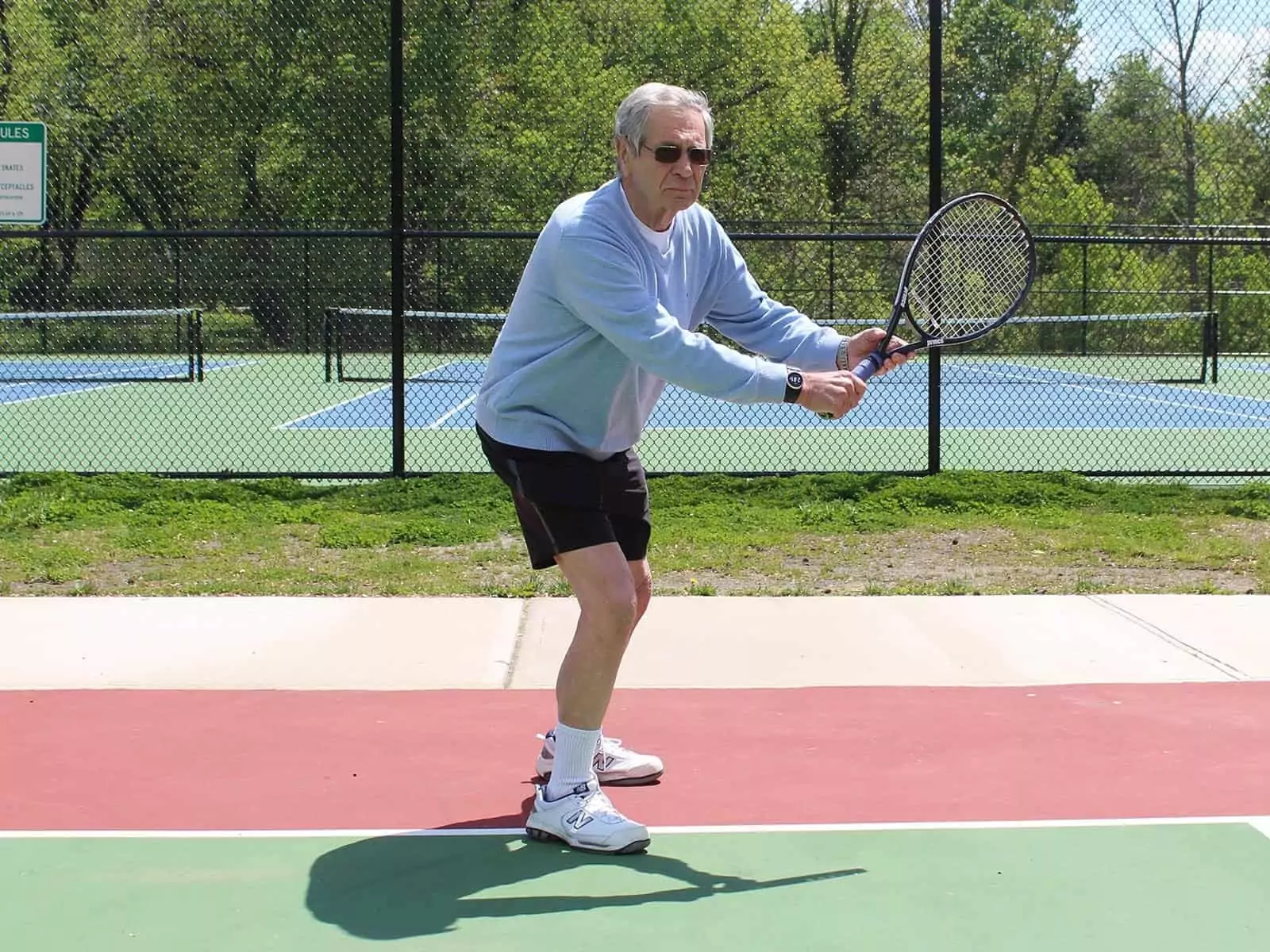 Waterproof
Wear the Kanega Watch in the shower and other splash-prone areas and during active sports where you sweat (Note: The Kanega Watch is not meant to be submerged).

Medication Reminders
The Kanega Watch can remind you when to take your medication with a tap on the wrist, displayed text or by voice – – it's up to you. Use your Kanega Watch Wearer Portal to add, edit or delete medications and reminder times.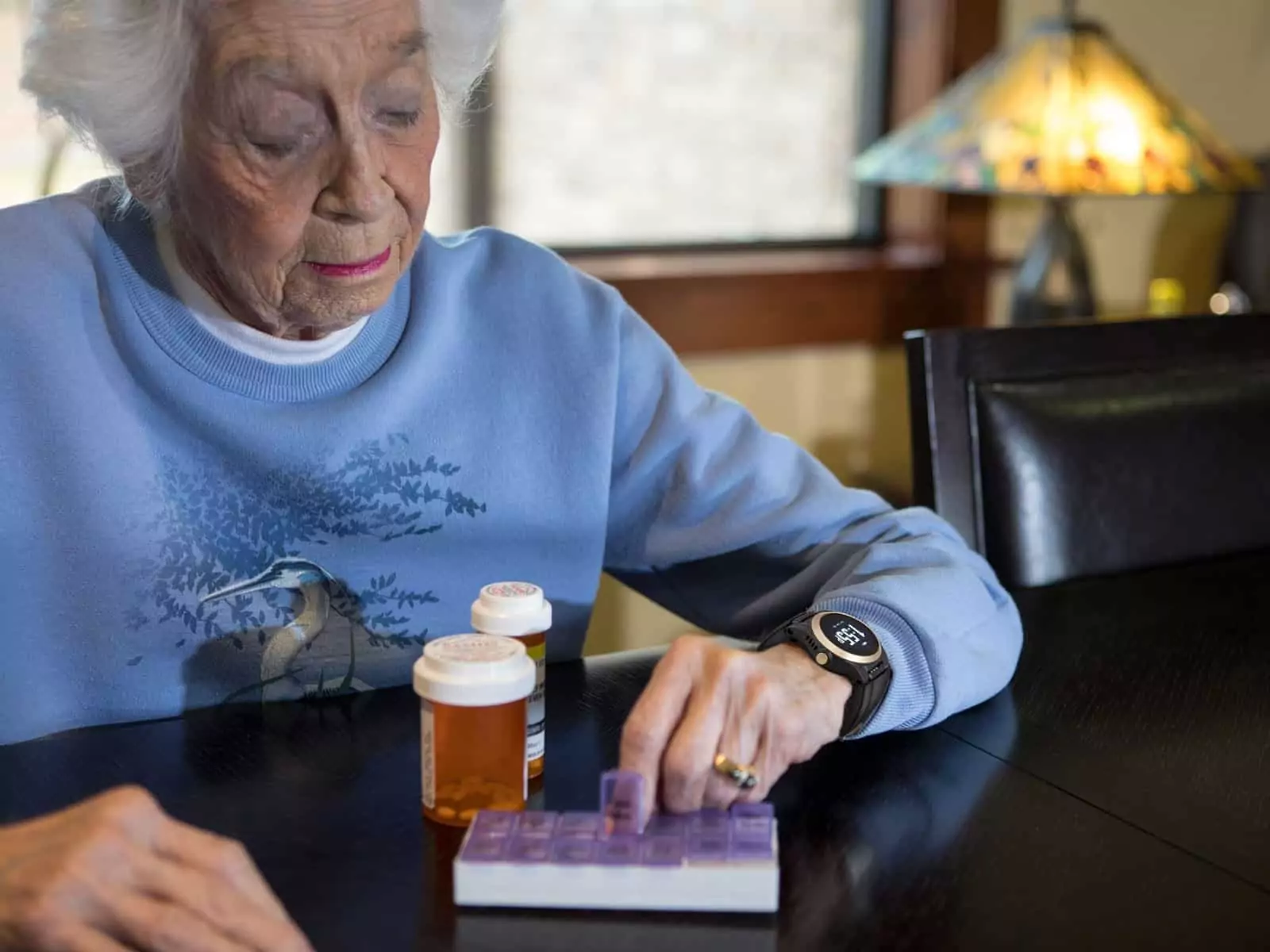 360 VIEW
Click and drag on image to spin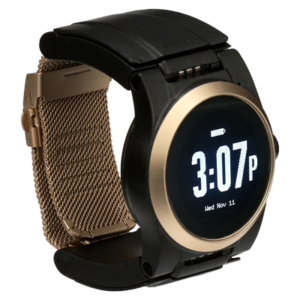 The first all-in-one, voice-controlled device designed to keep you connected, independent, active, and safe.
30-Day Money Back Guarantee and No Contract
Fall Detection Watch FAQS