Founder and CEO, Jean Anne Booth, writes in BizWomen about the inspiration behind the Kanega Watch.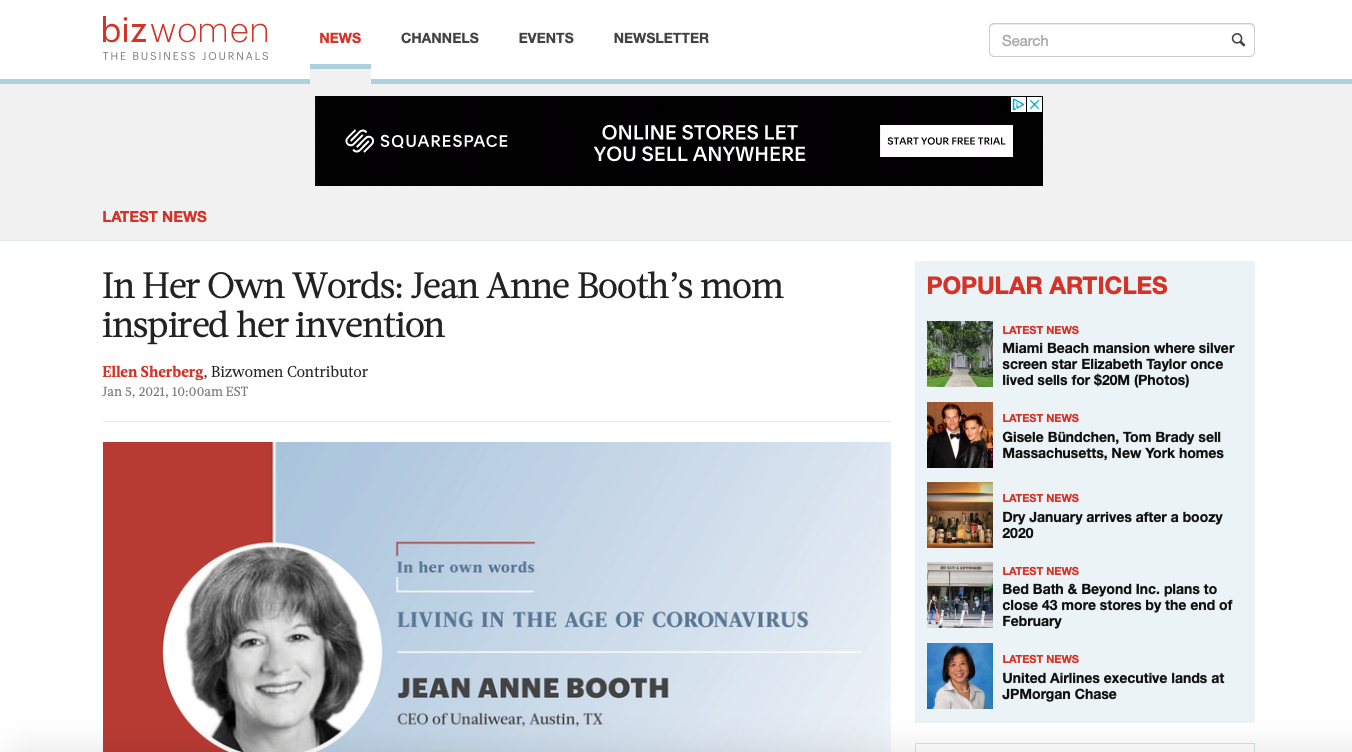 "The personal medical alert device industry has a long and successful history of saving lives and allowing people to remain active and independent much longer, protecting them from falls and other unexpected mishaps.
Yet only 6% of people 65+ in the US have one of these devices and fewer than half of those wear it regularly.
My aging mom was one of the 94%. She hated the idea of wearing a medical alert pendant— so bulky, so stigmatizing. "I'm not that old, and I certainly don't want others to think so," she said as she approached her 80th birthday. Yet she lived alone and had started to experience more unsteadiness when she walked. I knew I had to do something."
…read the rest of the article on BizWomen.