HP's Innovation Blog,
The Garage
, highlights the Kanega Watch in its article "Tech to help care for aging family members, at home and from afar".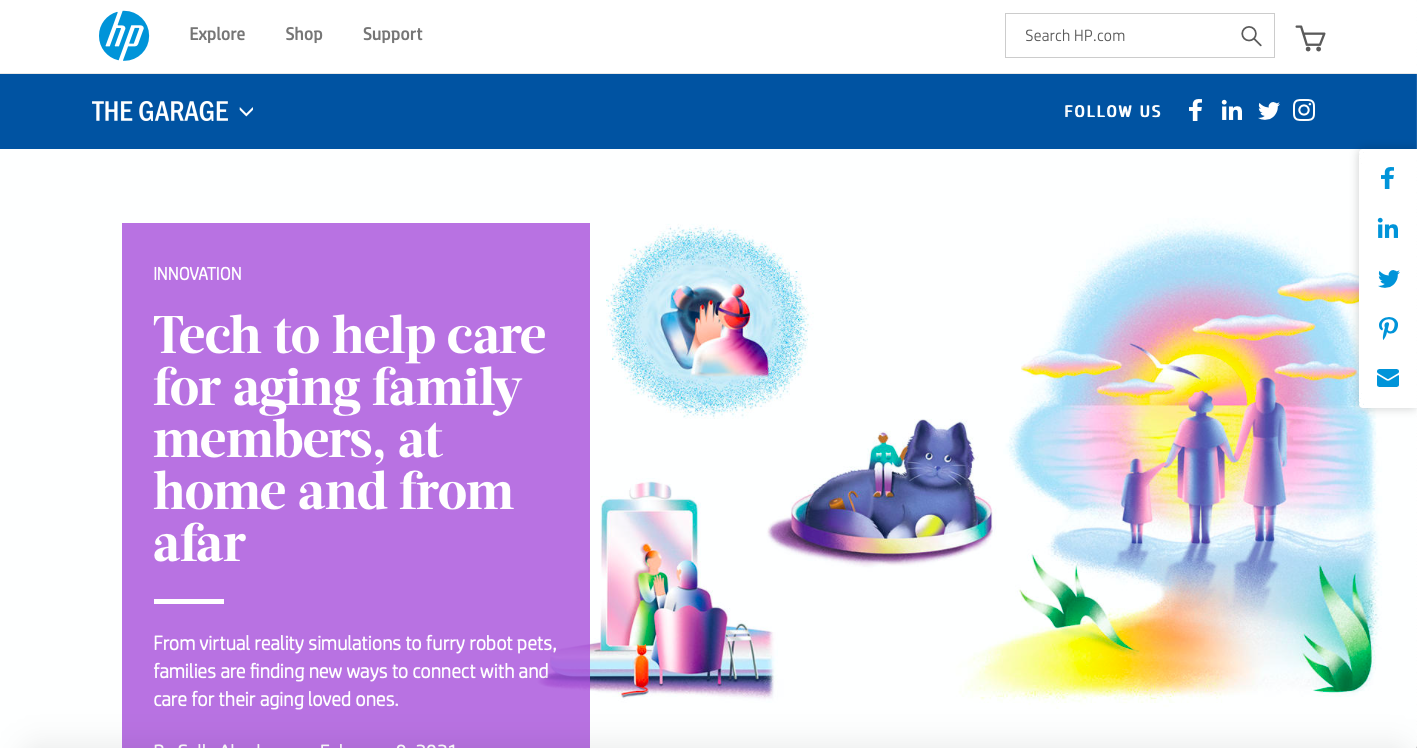 From virtual reality simulations to furry robot pets, families are finding new ways to connect with and care for their aging loved ones.
"Katie Engler of Woodbury, Minnesota, was on her way to the doctor with her mother, who has macular degeneration, when she realized that sometimes her mom could read the license plate of the car in front of them, but not always.  
It made more sense when Family Means, a nonprofit that helps family caregivers, introduced Engler to virtual reality (VR) at their office. Through a VR headset, she experienced the world from her mother's point of view. For example, when Engler "attended" a virtual birthday party, the middle of her field of vision was completely blurry.
"Now I better understand what my mother faces every day," she says.
According to a recent AARP report, about 17% of American adults care for a family member over the age of 50, and nearly one-third of adults age 60 and older live alone. Whether family caregivers like Engler live with their aging loved ones or help manage their care from afar, many have little support or experience — not to mention responsibilities to their own spouses and children."
…click here to read the rest of the article.