UnaliWear is in the news!
Explore all of our coverage and events
Featured Press Stories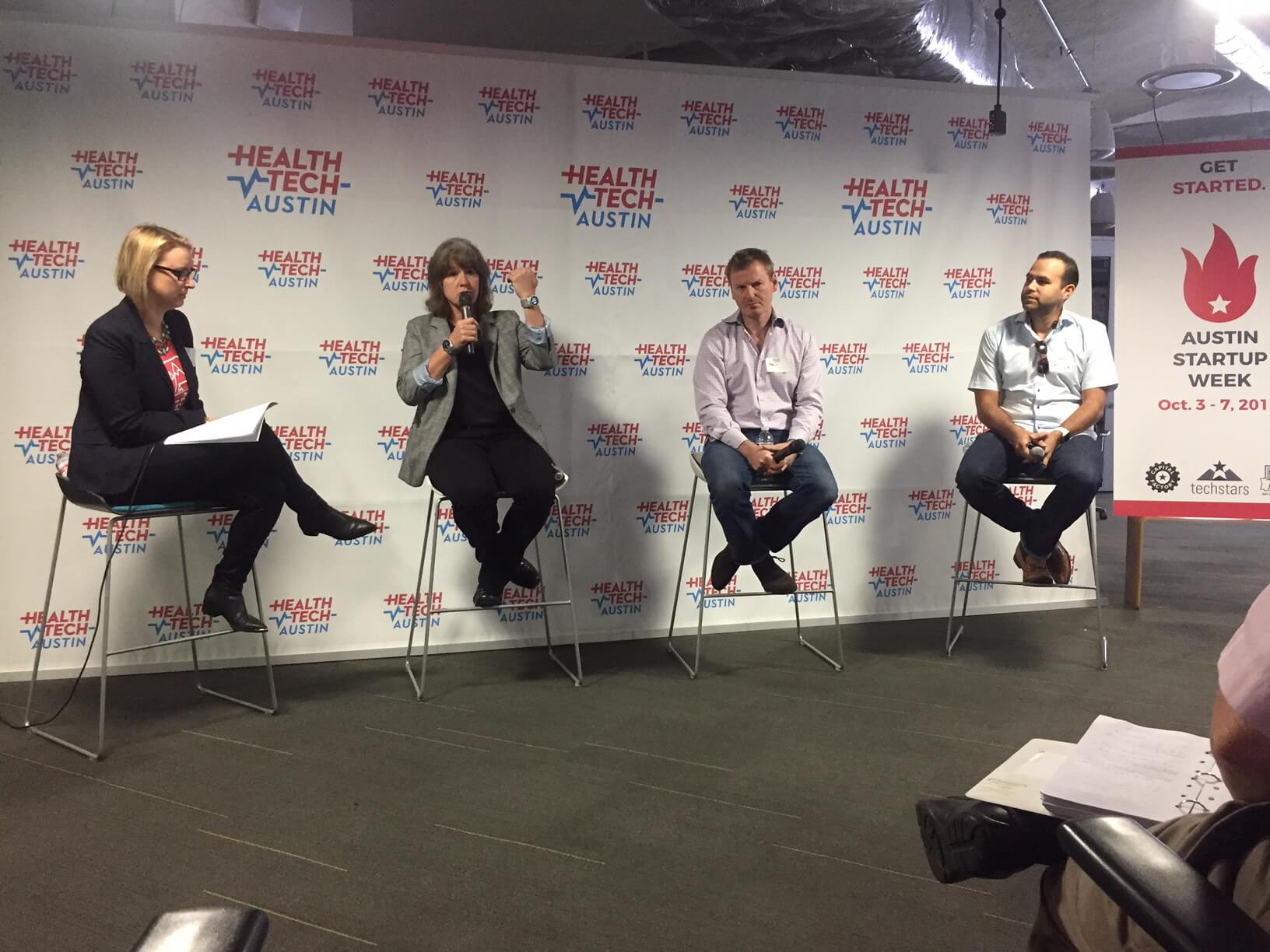 Jean Anne Booth, CEO of UnaliWear, was featured in 7 Lessons that Any Entrepreneur Should Know and the original article can be read here:  http://www.leverage-pr.com/7-lessons-entrepreneur-know/ Another successful panel put on by Health Tech Austin yielded discussion...
---
More Press
Austin-area startups in consumer packaged goods are riding a new wave of opportunity. In the first quarter of 2016, three local startups in the emerging sector each raised $3 million or more, according to a PricewaterhouseCoopers and National Venture Capital... read more
Recently, CNBC mentioned Jean Anne and UnaliWear in a recent article featuring Iris Apefel. … Jean Anne Booth, CEO of UnaliWear, is also out to shake up wearables. A serial entrepreneur, Booth was drawn to wearables when her elderly mother didn't want to... read more
We want to say thank you to Seton for today's Innovation Award at Healthcare Family's "The Future of Care: Healthcare Innovation Awards" Winners were selected from among 10 companies named finalists for Seton Healthcare Family's The Future of Care: Healthcare... read more
Ten Central Texas companies are in the running for an award honoring the businesses trying to creatively solve the most pressing issues in the health care industry. The three winners in Seton Healthcare Family's "The Future of Care: Healthcare Innovation... read more
Health Tech Startups Focused on Caregiving To Pitch Industry Leader Judges and Consumer End Users Sharing Real-Time Feedback Washington, DC (PRWEB) March 29, 2016 AARP is pleased to announce the ten finalist companies for its fifth Health Innovation@50+ LivePitch... read more
UnaliWear, the Austin startup behind the Kanega smart watch for seniors, processes lifestyle data in the cloud while users sleep so it can give them intelligent help when they need it most, like offering directions home when it detects wandering.
read more
One entrepreneur Portfolia is backing is fifty-something Jean Anne Booth, whose company UnaliWear recently developed a smartwatch geared to seniors, called Kanega.
read more
UnaliWear™ and Maxim Integrated Products, Inc. today announced the initial closing of UnaliWear's $3.4M Series Seed financing, led by a $1M investment from Maxim Ventures.
read more
Serial entrepreneur Jean Anne Booth explains the evolution of her career, why she founded her latest company UnaliWear and how her current startup differs from her previous ventures.
read more
Of all the areas the report highlights, the need for better transition support and care coordination are among the most interesting. Several health IT startups have rolled out different approaches especially for finding professional caregivers and seniors who are compatible…. Caregiver startups include…UnaliWear.
read more
Booth shared that the opportunity in the vital health alerts market for seniors over the next four years could reach $1.6 billion dollars while personal safety monitoring could be between $1.5 and $2.9 billion dollars.
read more
"We've just begun to show how our human-centered technology can extend independence with dignity for millions of vulnerable people. I am looking forward to the day that our predictive intelligence ends the need for "missing elderly" alerts on the SilverAlert/AmberAlert signs!" – Jean Anne Booth, CEO and founder of UnaliWear.
read more
Booth and the heads of three other top startups focused on aging said that the advance of baby boomers into the 65 and older set means worlds of opportunity for entrepreneurs, even if the space is an afterthought for many venture capitalists and investors.
read more
Senior citizens may need a little help now and then, but they still tend to care about their dignity. UnaliWear is helping preserve that dignity with a new watch and related service that offers seniors the ability to call for help if needed, get reminders about when they need to take medicine, and guard against wandering if such behavior is a concern.
read more
UnaliWear's Kanega watch aims to assuage the social stigma attached medical help devices by creating smartwatch that looks, well, like a normal watch. The watch provides support, medication reminders, directions and more, and doesn't require a smartphone.
read more
Let's get together
Come see us!
---
Let's get together
We'll be at SXSW!
Come see UnaliWear's CEO, Jean Anne Booth, as she appears in the sessions "Venture Funding Hits a  Lull, Now What?" and Women's Health Panel SXSW on "Women Revolutionizing Digital Health."
Contact us at info@unaliwear.com if you'll be at SXSW and would like to get together.