You can make a difference for yourself and others.
Donate Your Voice Today!
We are collecting voice samples to ensure that the voice recognition on our Kanega watch works well for all wearers.   It should take about 5 minutes to complete.
The following video is an example of how the Phrase Recorder works.
Click on the image below to launch the Phrase Recorder.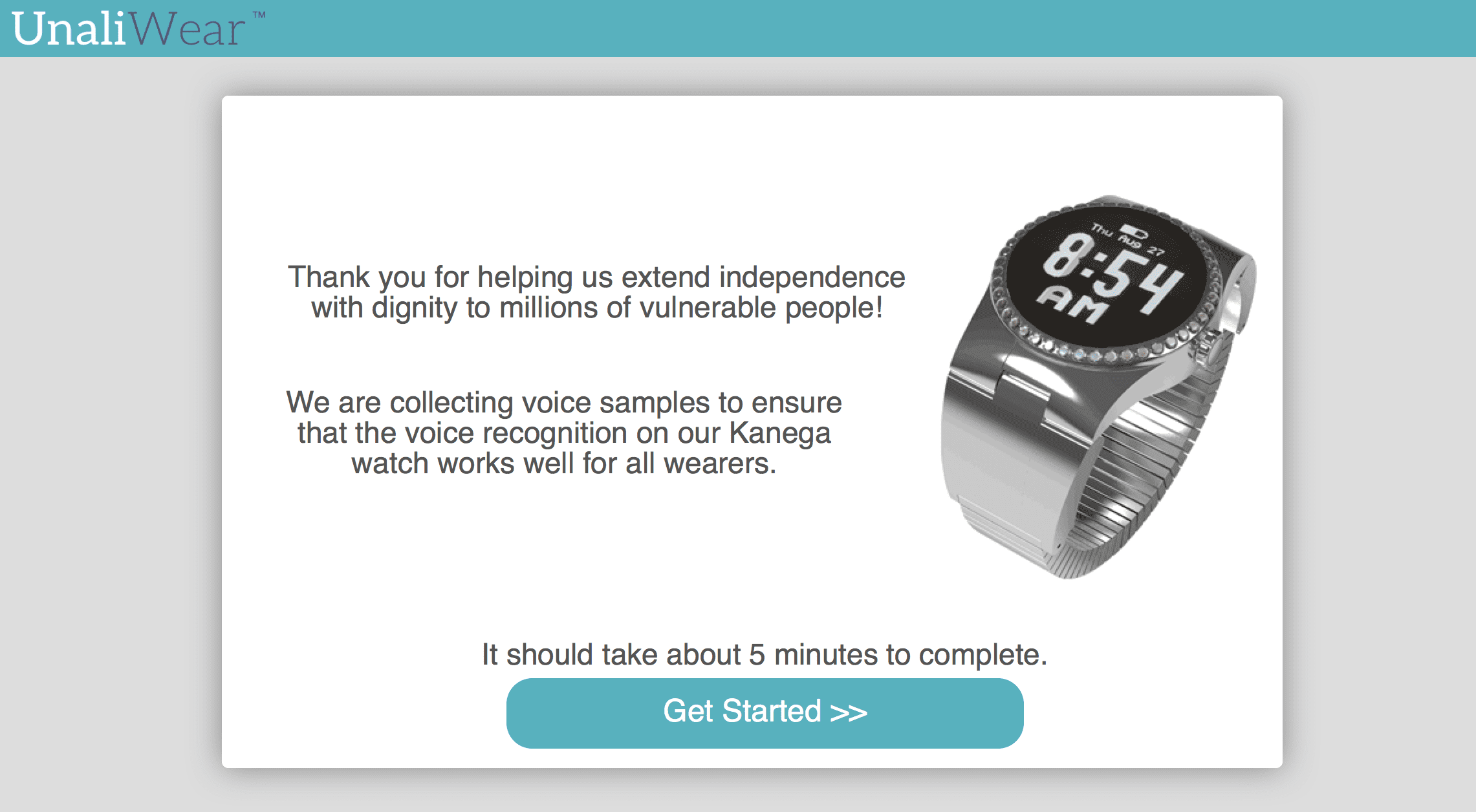 Thank you for helping us extend independence with dignity for millions of vulnerable people!