With many models to choose from, determine the features and costs that are right for you
Medical alert systems come in lots of different flavors. Some include around-the-clock access to emergency help from a monitoring center; others are unmonitored. Some are better suited for older adults who spend most of their time at home, while others are for older adults who travel out and about frequently. Some offer automatic fall detection, while others do not. The market can be quite overwhelming, particularly if you have never shopped for a medical alert system before–for yourself or your loved one.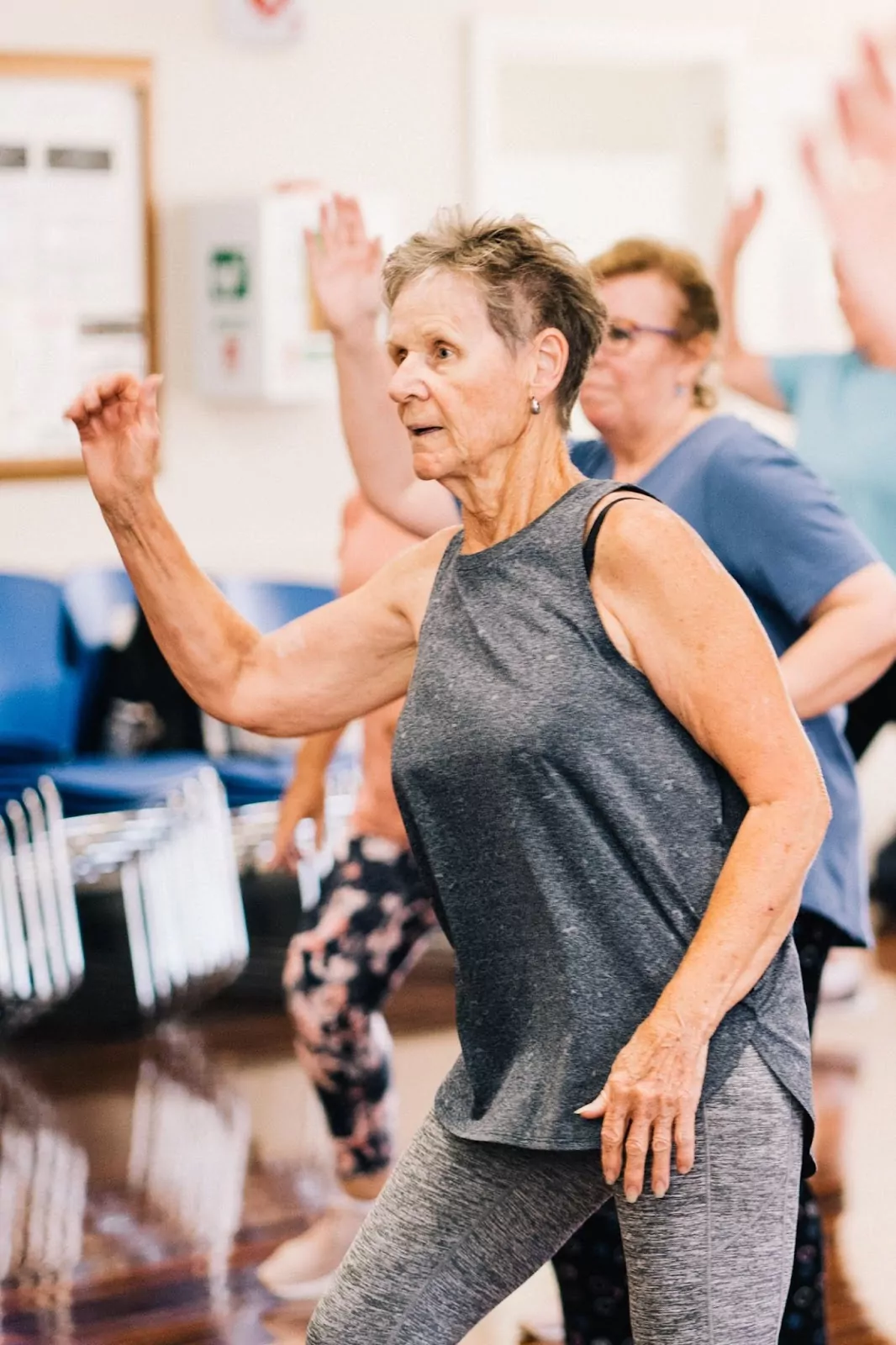 It doesn't have to be so complicated. Below is a helpful guide to make sense of the various options–to aid you in choosing the medical alert system most suitable for you.
To start, let's assume that you have narrowed your choices to a 24/7 agent-monitored system (vs. just contacting 911 automatically) that provides protection while you are on the go as well as at home.
Guess what? You still have many features to consider and many options to choose from. Following is a  guide that will walk you through essential features and pricing considerations as you choose a monitored medical alert system that is the best fit for you or a loved one who is aging in place.
Medical Alert Features
The basic function of any monitored medical alert system is to provide the user with easy and immediate emergency assistance. Most frequently, this is accomplished by pressing a help button on the device that connects the user to a trained responder at a 24/7 monitoring center. 
Before we dive into other features that medical alert systems offer, take a minute to think about how you feel about wearing the device. After all, a medical alert device will only achieve its intended function if it is worn 24/7. So a few questions to ask yourself include:
Is the device waterproof, and will I wear it in the shower?

Am I comfortable wearing the device to bed so that I am protected if getting up in the middle of the night? (We know that nighttime waking to use the bathroom increases with age. One study suggests that waking to use the bathroom three or more times per night is associated with a 28 percent increased risk of falls.

1

) 

If fall detection is a priority, am I at ease wearing the device outside of my clothing while out in public places?
In addition to the core function of medical alerts mentioned above, take into account the following features when shopping for a medical alert system and decide which ones matter most to you, which will greatly simplify the buying process.
Voice Activation
In addition to offering a help button, some systems also enable the sound of your voice to activate an alert that is sent to the monitoring center. In some cases, the user may need to repeat a designated phrase such as "Emergency help needed."
This feature is especially valuable for the older adult who has diminished fine motor skills, including those living with Parkinson's disease or arthritis. In addition, for those who intend to remove their medical alert device at night, voice activation can be critical if you need help and are still within shouting range of your device.
Design
We choose most of our clothing, footwear, jewelry and other accessories for two reasons: comfort and style. If worn consistently for full protection, a medical alert device is likely worn more frequently than any other single item of apparel. For this reason, it is essential that you choose a medical alert device that blends with your style, that you feel good about wearing in public, and that is comfortable to wear.
Medical providers offer three different ways that medical alert devices can be worn. Consider which of the following fits you best.
Around the neck
Those who prefer to wear a lanyard-attached device around the neck will want a pendant that is as light as possible for comfort. However, designers need to balance weight with functionality. Those devices that are most useful with features like two-way talk, location detection and fall detection are sometimes not the most lightweight.
You will find a variety of designs in devices worn around the neck, some streamlined and with several color options, others medical-looking with flashing lights on the front. Regardless of the design that you choose, the biggest question is whether you are comfortable wearing the on-the-go alert in public, remembering that consistency of wear is vital.
Attached to a belt
A second option available for on-the-go medical alert devices is to use a clip and attach the device to a belt.  Some find this option more comfortable and discreet. It may be a good option particularly for men. However, fall detection cannot be utilized when the device is worn this way.
On the Wrist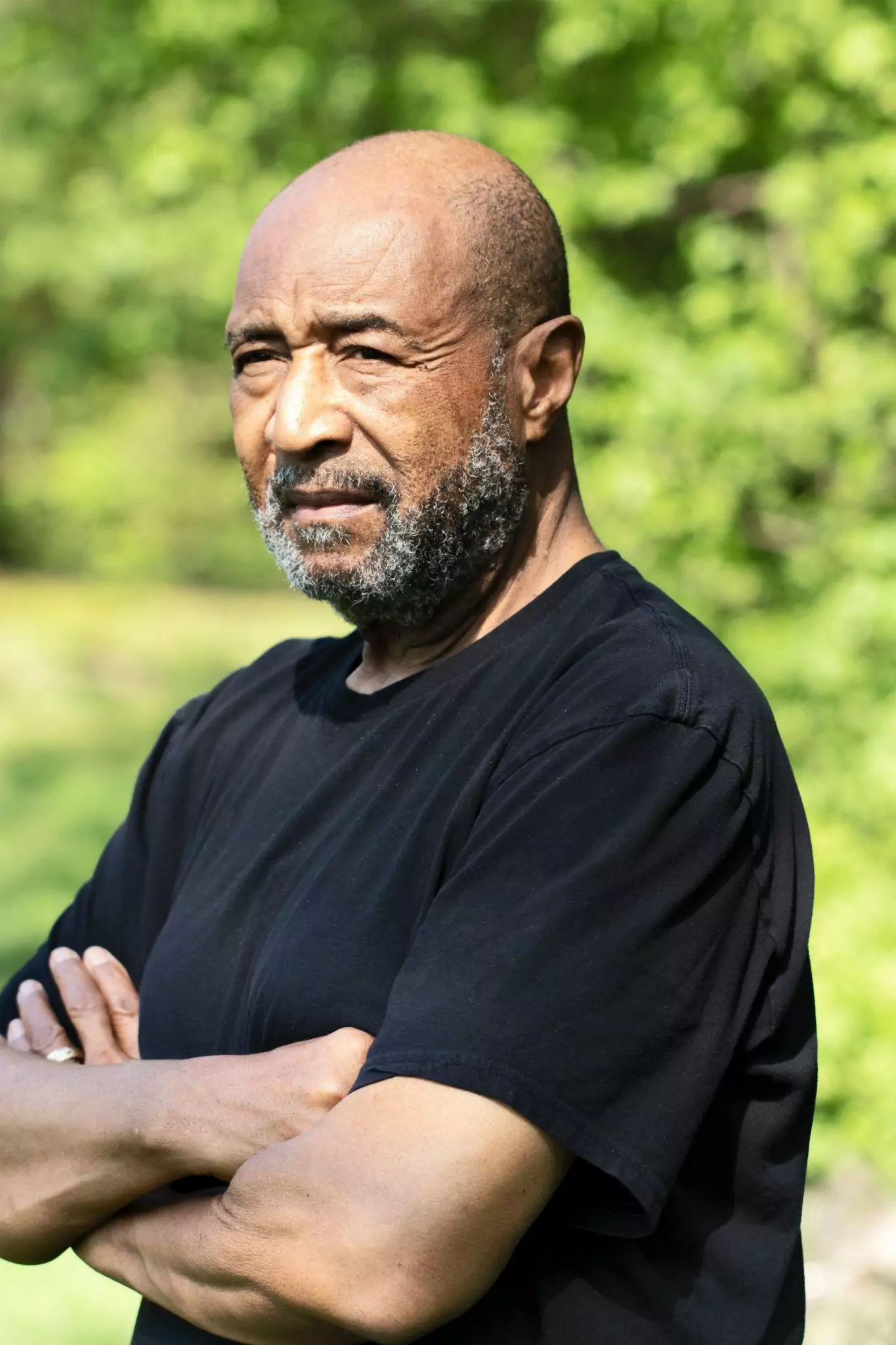 An increasing number of providers are now offering on-the-go medical alerts designed to resemble the popular smartwatches on the market. Many of these watches offer the same full range of features that are offered in on-the-go devices worn around the neck. This device is a good alternative for the person who finds the lanyard uncomfortable or heavy or for the active person who may find that a swinging pendant gets in the way.
It is also a solid option for the person who likes to keep up with current style or who is sensitive to the stigma of medical alert devices and doesn't feel at ease wearing a device around the neck in public.
Finally, because many older adults already wear smartwatches, wearing a smartwatch with fall detection and other advanced features may feel like a natural fit. Many of the watches also offer extra features not found in other on-the-go alerts like step trackers and medication reminders. Using these features, in addition to the date and time functions, builds a daily routine of wear.
Fall Detection
Because falls are the leading cause of injury and injury death among older adults2, an increasing number of medical alert providers now offer automatic fall detection either as a standard feature or as an additional cost option in their systems. Sensors detect movements that are indicative of a fall and automatically trigger an alert that is sent to the monitoring center. It is not necessary to press a button or even to speak to a monitoring center agent in order for help to be sent. This is critical in the case of a heart attack, stroke or if the user is knocked unconscious during the fall.
Fall detection is only effective if it is worn consistently—and properly—both inside and outside of the house. If wearing the medical alert as a necklace, it must be worn outside of the clothing and swing freely. Many people wear the device consistently this way, but if you are someone who feels self-conscious wearing the device outside of your clothing in public, you may want to consider a device that you can wear on your wrist.
While the majority of fall detection devices come in the form of necklaces, several wrist-worn devices are also sold. For example, Apple and Samsung both sell devices that function primarily as smartwatches but include a fall detection feature that can automatically connect to 911. For others, like the Kanega watch, the primary function is as a medical alert device with built-in fall detection. And unlike the Apple and Samsung watches, the Kanega watch automatically connects to an emergency monitoring center that is fully staffed with trained responders around the clock.
Finally, some fall detection systems now use artificial intelligence, which simply means that it is a device that learns from its mistakes. An example of artificial intelligence in action is a streaming platform. If Netflix offers you romantic comedies to watch but you don't like romantic comedies and instead select documentaries, Netflix will stop recommending rom coms. How does this work with fall detection? If the medical alert falsely flags a body movement as a fall, the algorithm is adjusted, and the system will no longer recognize the movement as a fall, which greatly reduces or even eliminates false alerts.
Connectivity
Most at-home medical alert systems connect to the monitoring center in one of two ways: a landline or cellular service. An on-the-go system connects using a cellular connection. Importantly, you will use the provider's cellular service, not your own, and an additional charge is not required for it. 
We all know that cellular reception can be spotty at times. In fact, one study found that there has been an uptick in reported problems with wireless networks in 2022, believed to be the result of increased phone and device usage.3 Some medical alert companies offer a choice between two cellular providers to counter weak service in any particular area. 
Spotty reception inside your home is another matter. Because 60 percent of falls4 occur inside the home, airtight connectivity is critical. If your home has patchy coverage, look for a provider that offers Wi-Fi as well as cellular connectivity.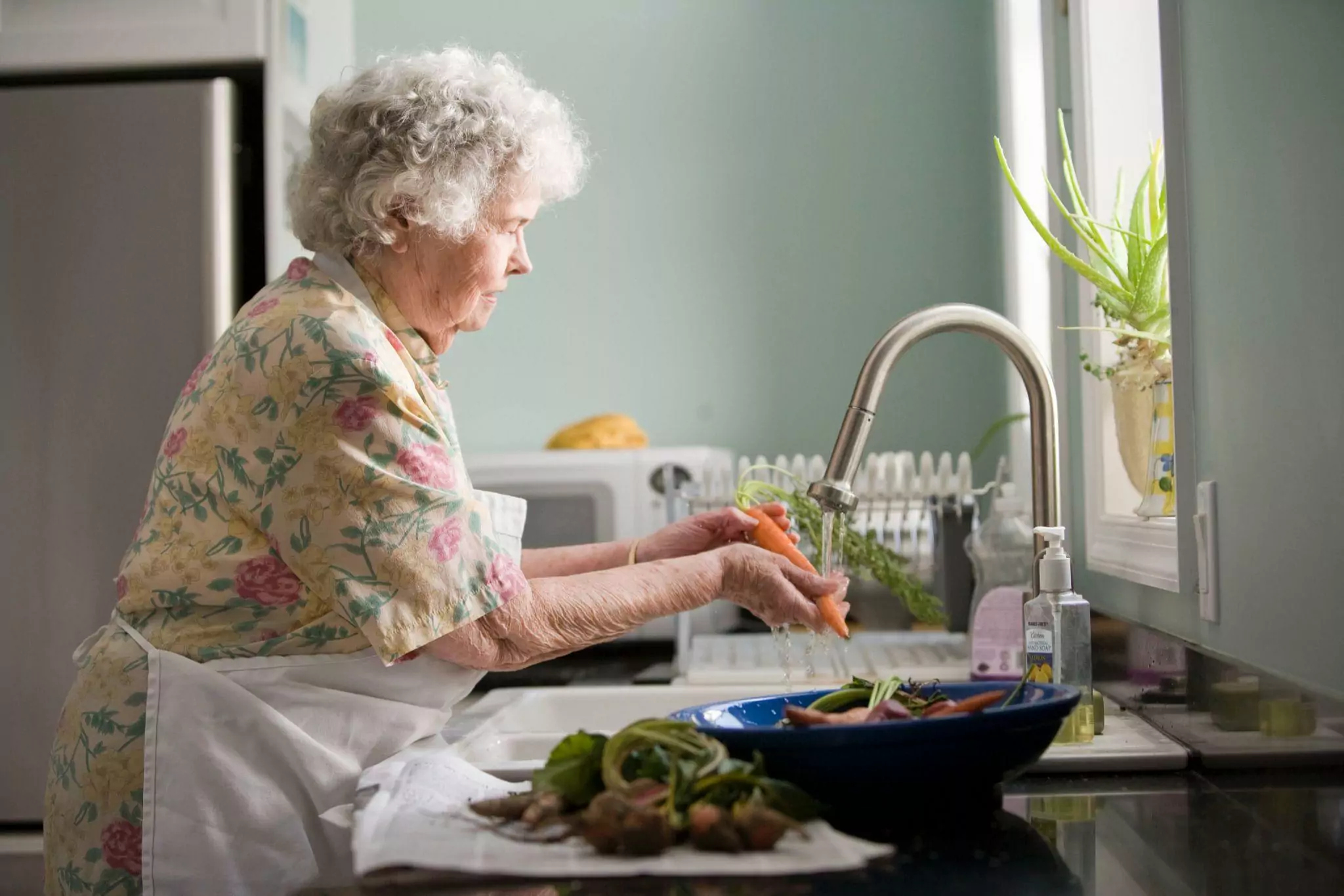 Batteries
We all know that batteries can fail us at the worst possible times. It can be frustrating to find a depleted battery on the electric snowblower when a foot of snow has just fallen on your driveway or a dead cell phone when you need to make an important call. With medical alerts, a drained battery can be the difference between life and death.
Finding a medical alert system that makes charging simple and convenient is essential. Batteries can be charged in one of two ways. The first is removing the device from your body and placing it in a charger for an extended chunk of time. This means that the user needs to remember to charge the device regularly and will be left unprotected while doing so. 
Alternatively, if you struggle to remember to charge your devices, consider finding a system that provides more than one battery. When one battery is low, it can be swapped for a second. The best way to ensure that you wear a medical alert consistently is by limiting the number of times that you take it off of your body.
Price
It would be nice if medical alert systems came with a single price tag, so older adults and caregivers could make simple comparisons. However, the pricing for most systems is somewhat complicated. Below you will find an explanation of costs, which fall into two different buckets. The biggest expense is primary costs — monthly fees and equipment fees. Secondary costs include optional accessories and what we will call launching fees.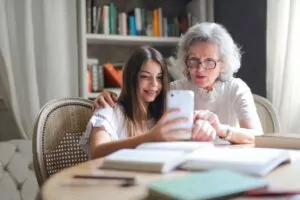 Primary Costs
As you shop, keep an eye out for two important price tags. The first is the monthly monitoring fee. This covers the cost of around-the-clock monitoring so that you will always have immediate access to a trained responder whether you have a medical emergency at 3 in the afternoon or 3 in the morning. 
The second major cost is the upfront, one-time equipment fee. You will find a large price range for the equipment, much of it depending on the sophistication of the technology and design. 
You will also find some systems that do not require an equipment fee. Sometimes the cost of the equipment is wrapped into the monthly fees, which may be higher as a result. As you balance the cost of the equipment with the price of the monthly fees, think over the following questions. 
If you are looking at a system without an equipment fee, are the monitoring fees higher than with other comparable systems? If so, does it make sense for you to pay less on the front end but more each month?

Is the equipment worthwhile for you to keep if you cancel your monitoring service for any reason? (Usually when you are charged an equipment fee, you own the equipment. When the equipment is loaned to you without an equipment fee, you need to return it when you cancel service.)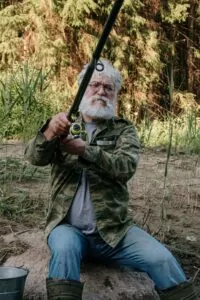 Secondary Costs
Most providers offer optional add-ons. An add-on could be an additional service like medication reminders or an on-demand telehealth service. It could also be an additional piece of equipment like a key lockbox enabling emergency medical personnel to quickly gain access to your home. These add-ons might appear as extra one-time charges or as additional monthly charges. The good news is that you can purchase as much or as little as you need.
One other cost that you may incur is a fee for launching the system. This may be called an installation, processing, set-up or activation fee. It is typically a one-time fee that is charged at the time of purchase. A best practice when shopping for a medical alert system is to call the company and inquire about these fees from a customer representative before you make your decision.
Cost Comparisons
Comparing the price of two systems can be somewhat confusing. Each provider includes their own unique mixture of charges, some that require you to pay monthly and some that require a one-time payment. 
When shopping, try to avoid sticker shock (or alternatively bargain's delight) at first glance. Take into account all of the primary fees, secondary costs and freebies when comparing any two systems. For example, some providers include free features with their systems like an app for caregivers or an extended warranty, while other providers charge an additional fee for these extras. 
One of the most important costs to pay close attention to is fall detection, a valuable and popular feature. Many providers charge an add-on fee — usually $10 per month — for fall detection. However, some providers include the service within the monthly fee, which consequently, may run higher.
Finally, be mindful of what you actually need. Some features may be nice to have but may not get a lot of use. Stick to the features that you have prioritized.
Last Words of Advice on Medical Alert Systems
I will leave you with a few final tips. First, take advantage of the 30-day money back guarantee that most companies offer and give one or more devices a test run. Also, call customer service and ask questions. The representatives are typically friendly and able to help you understand the intricacies of their products. The reward for your research will be a medical alert system that is a good fit and peace of mind for you and your loved one.
To speak with a UnaliWear representative and learn about the Kanega watch, contact +1-888-343-1513, ext. 1.   We are also available through email, community@unaliwear.com, and we have a chat feature available on our website.
Citations
Jenny Wisniewski is a freelance writer specializing in elder care and technology for older adults. She is based in Milwaukee, Wisconsin. More of her work can be found at jennywisniewski.com and on LinkedIn.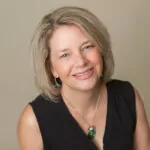 Jenny Wisniewski is a freelance writer specializing in elder care and technology for older adults. She is based in Milwaukee, Wisconsin. More of her work can be found at jennywisniewski.com and on LinkedIn.