Cison's PR Newswire.
UnaliWear and FirstLight Home Care of
Idaho
announced today that they have formed a strategic partnership to co-market the Kanega Watch medical alert system to FirstLight's clients.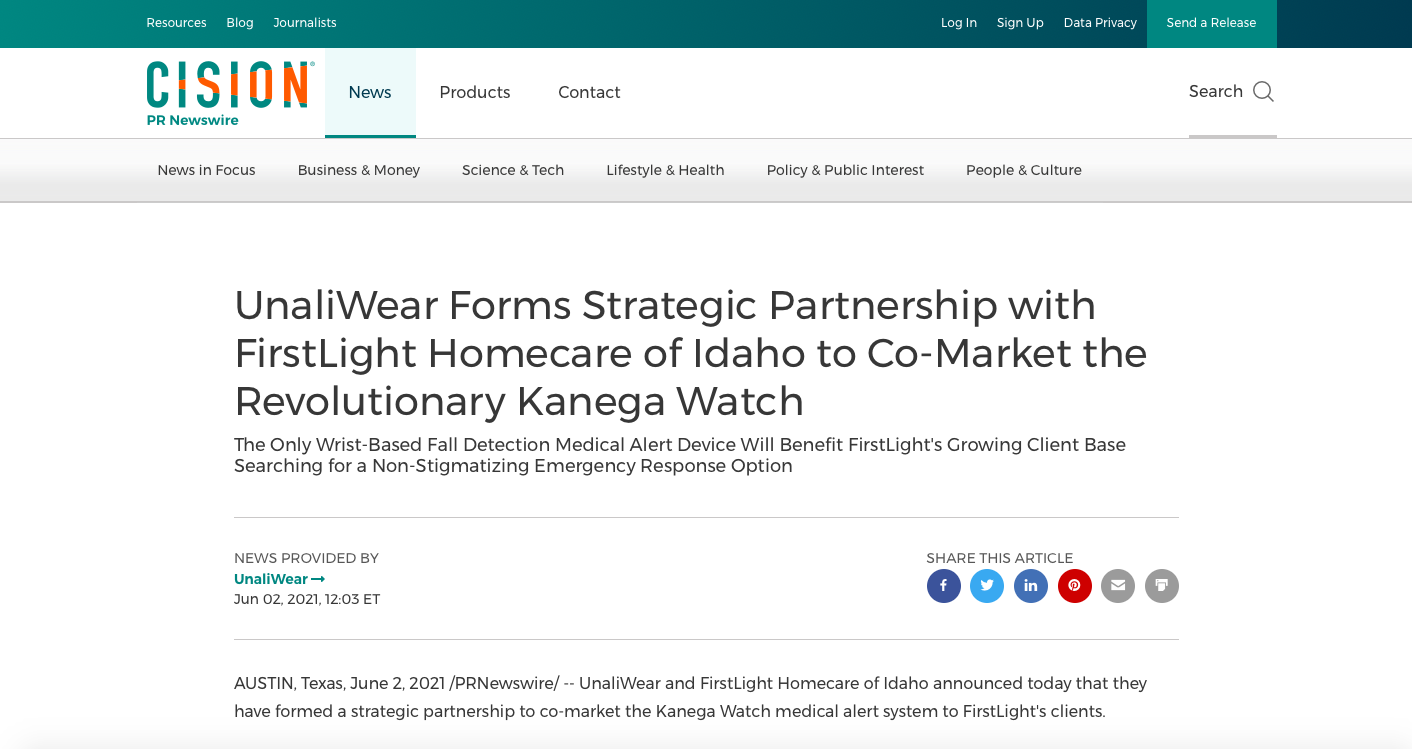 "We are thrilled to be working with UnaliWear to bring the Kanega Watch to our clients," said Matt Zastrow, owner of FirstLight. "We have a difficult time convincing many of our clients to get and wear a medical alert device, because these devices can be both clunky and stigmatizing; but the Kanega Watch elegantly solves both those issues while also providing watch, date and medication reminder functionality.  We can't wait to see our clients benefiting from this unique device," he added."
…click here to read the rest of the article.